DIY : My girly coffee grinder
« The perfect girly touch on a coffee grinder »
I never miss an opportunity for handiwork, I love it. I found this cute coffee grinder at the thrift store and thought about adding a girly touch to it with  gold glitters. I have something going on with glitters, I've loved them my whole life, so much that wish there could be a « gold glitter » KitchenAid (by the way, if you guys hear me 😉 ).
This coffee grinder will be a perfect addition in your kitchen decoration. The process I am showing you here can be used for any other wooden tools; a wooden plate or clutery for exemple.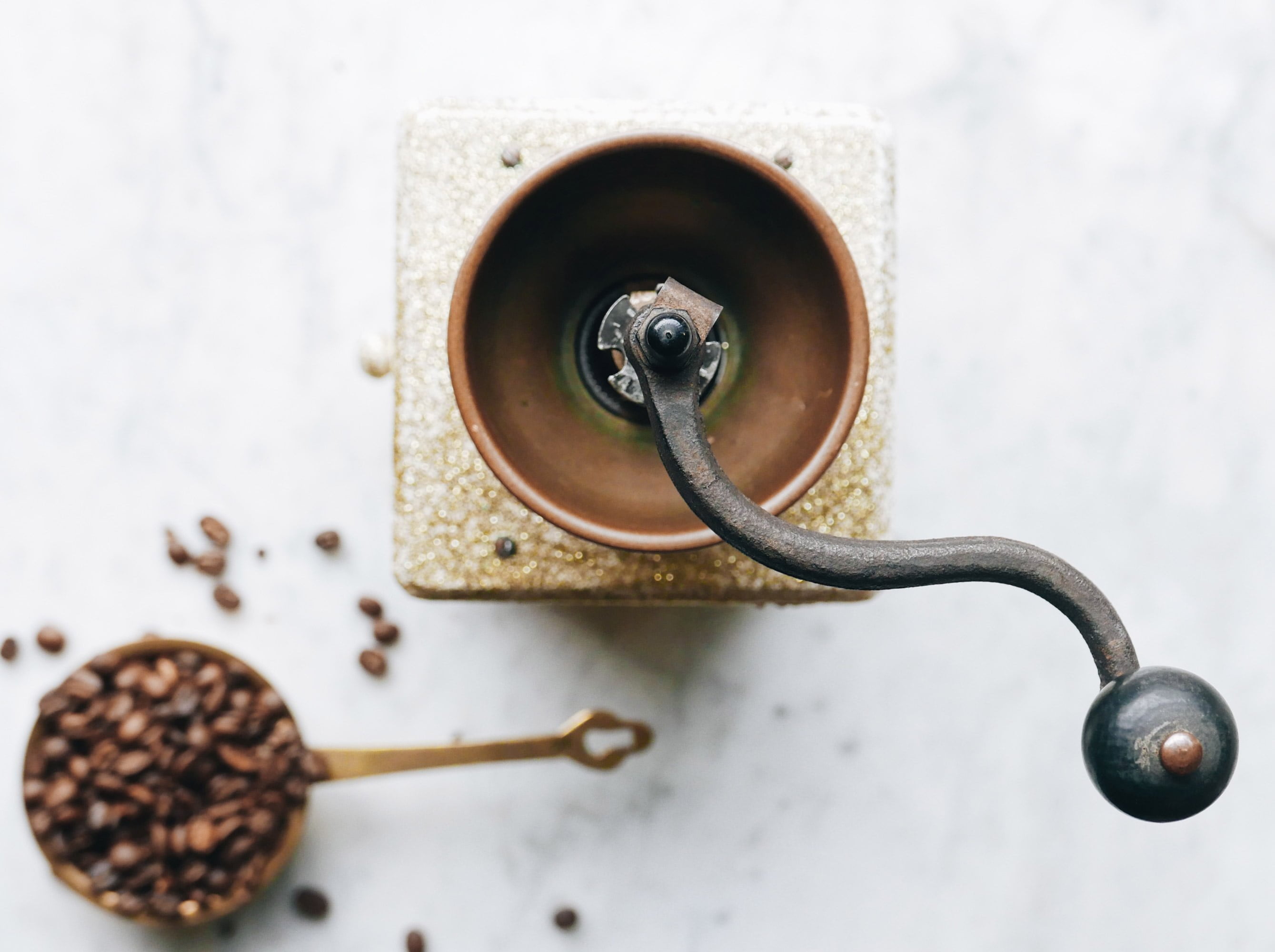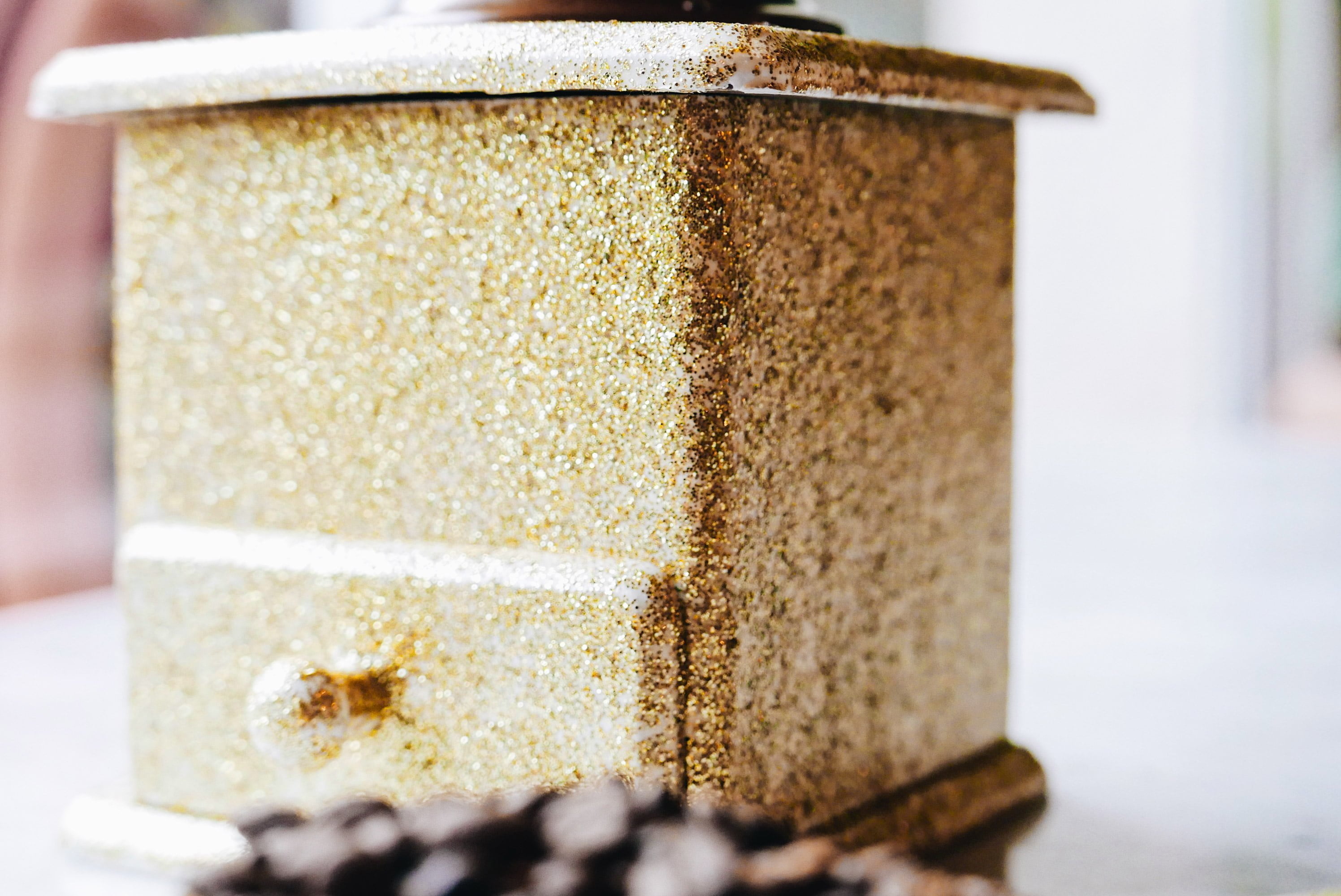 Materials
White mat paint
Gloss varnish
Gold glitters
1 paintbrush
1 tape
A small screwdriver
A clamp
Glass sheets (size: P400)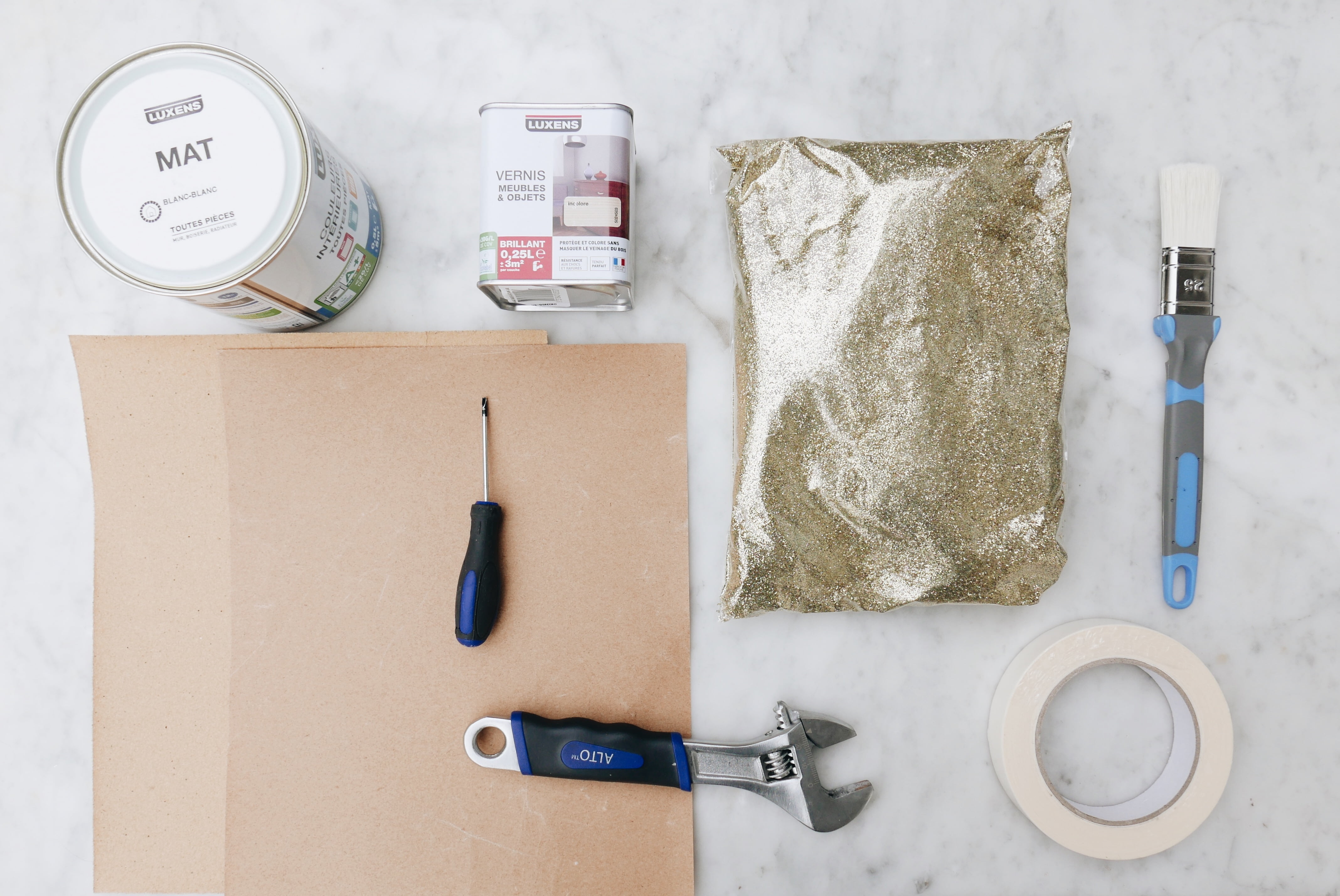 Directions
1. Dismantle the coffee grinder, and don't forget the order of the pieces 😉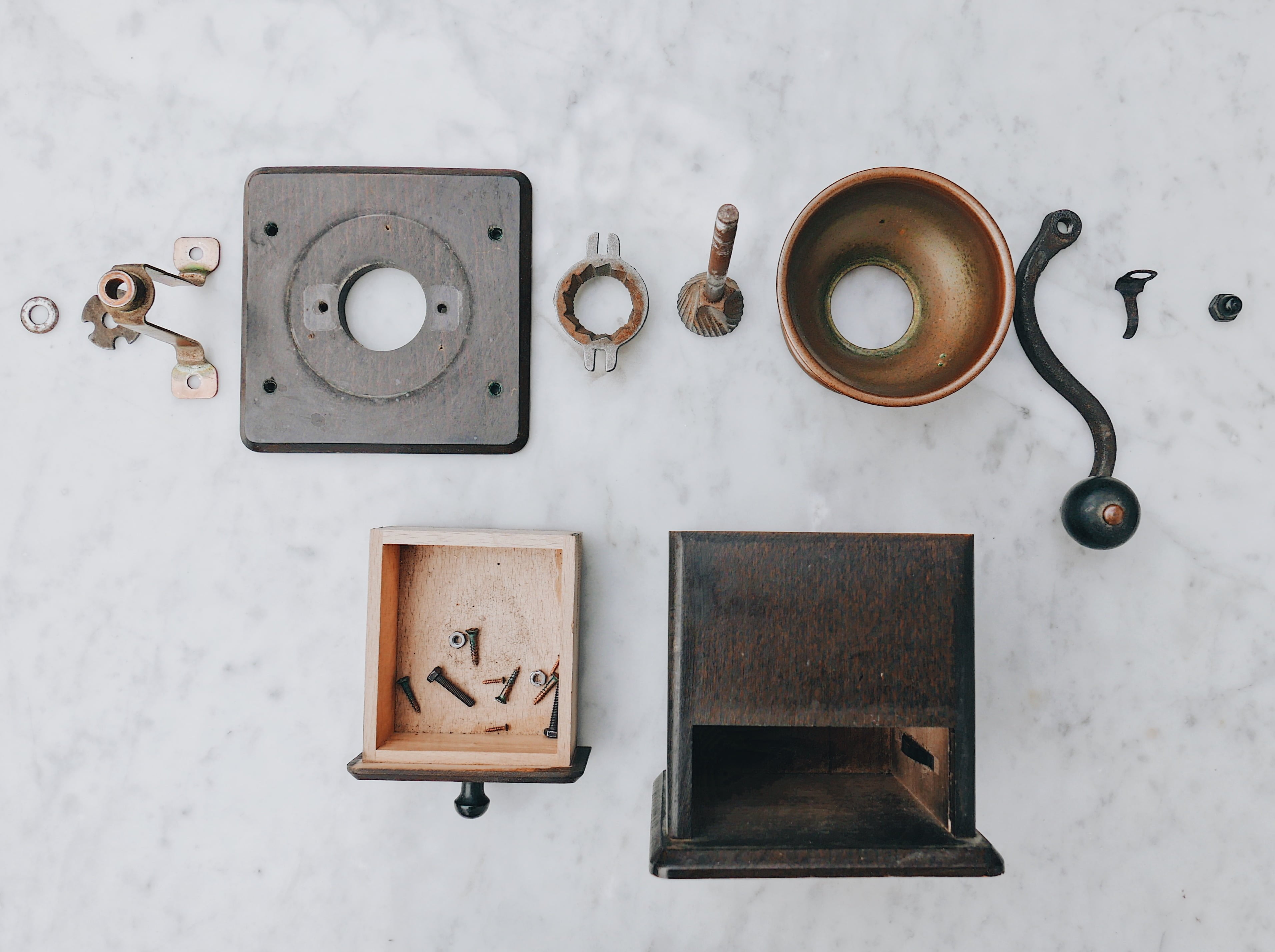 2. Sand the wooden parts of the coffee grinder with the glass sheets and paint it in white. You will need 3 layers of painting.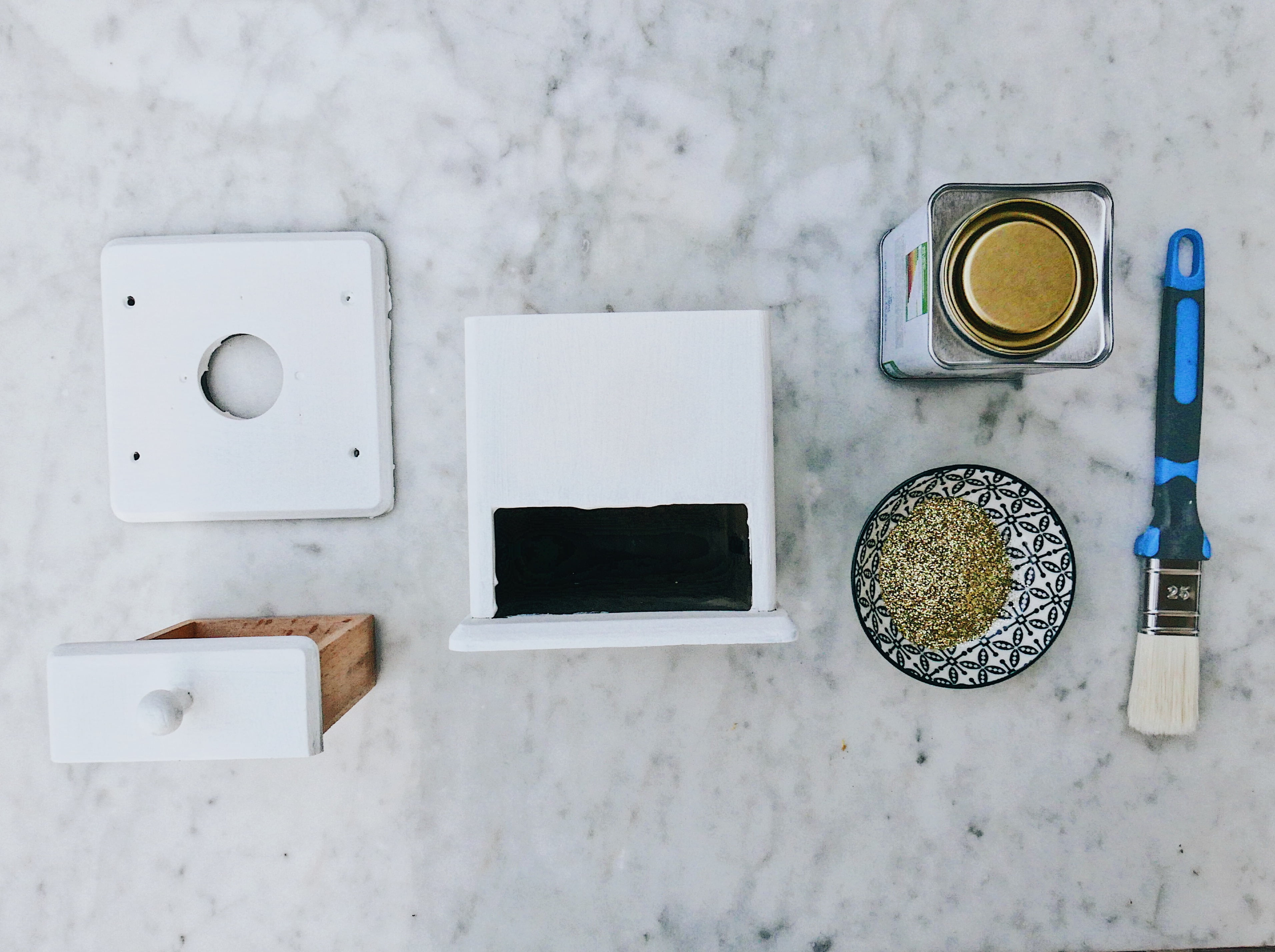 3. Once your coffee grinder is all white, you can start your glitter layers. Mix a little bit of varnish with glitters. Don't add to much glitter, it will form packets and fall appart when dry. You'd rather do a few layers to add more gold than all in once.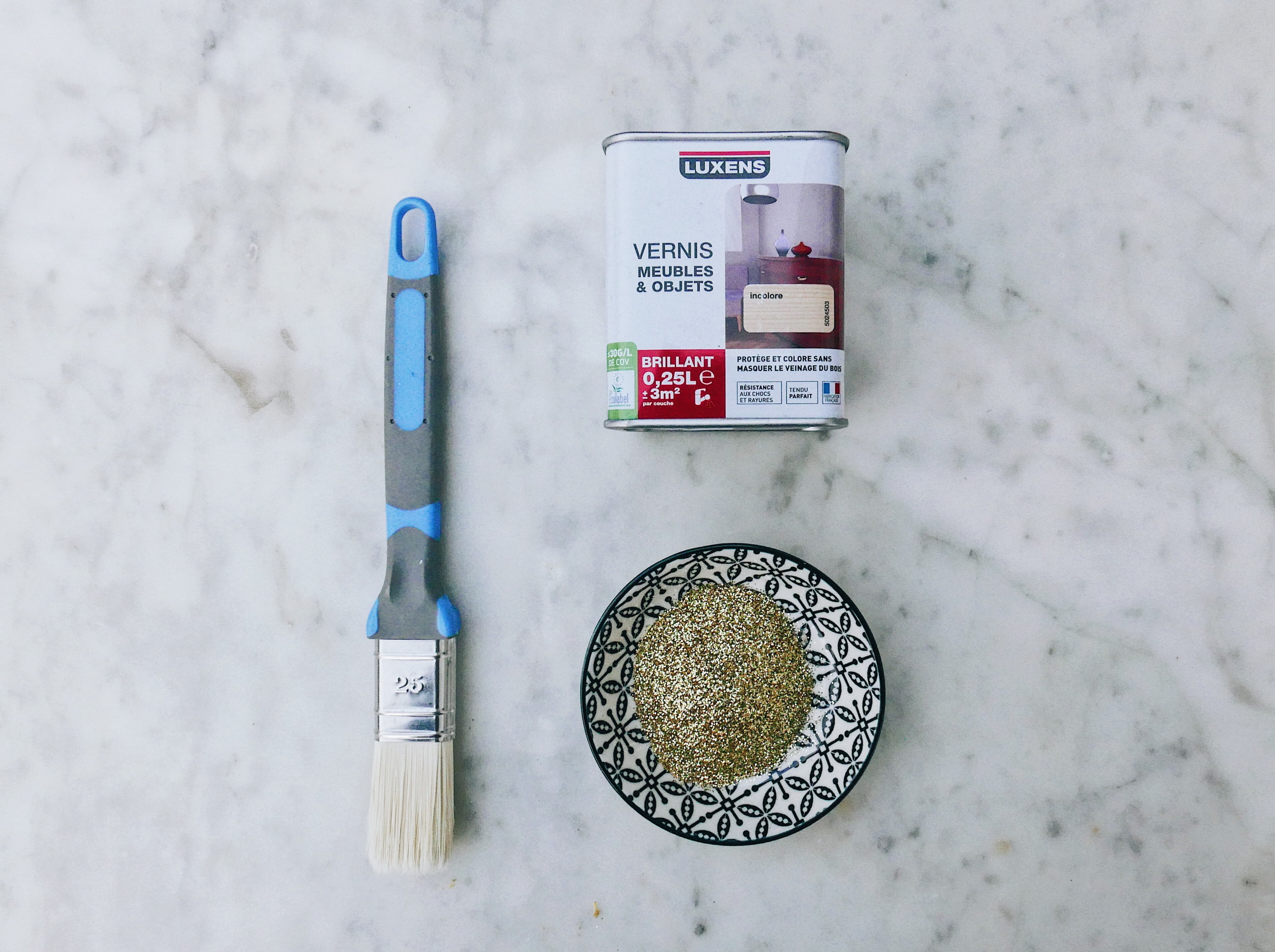 Waite until the layer is really dry (about 2 hours) before adding a new one. To keep your glitter varnish wet in is container put a piece of cellophane paper on top. It will last for a week!
I did 5 layers for my piece, but it's just because I love it super shinny. You can stop the layers as soon as you love it 🙂
4. You can now rebuilt the grinder in the same order you dismantled it! It's ready to shine
🙂
Tadada!!!! <3