Homemade butternut and leek crumble
This recipe was made for a collaboration with a big
Snowboarding festival in France
. I love to combine both of my hobbies: Snowboarding and food ( and it's not only reduced to be cooking for my adorable snowboarders friends 🙂 ). Gaylord, the boss of the event agency, call me one Saturday evening explaining me the project, he wanted me to create two recipes tribute of the theme they have this year: « So British ». I was excited about this idea because The Rock On snowboard Tour gives access to everyone, kids as well, to snowboarding during 3 weekends. Even though I'm getting older, I still feel part the snowboarding community and such a project is really important to me.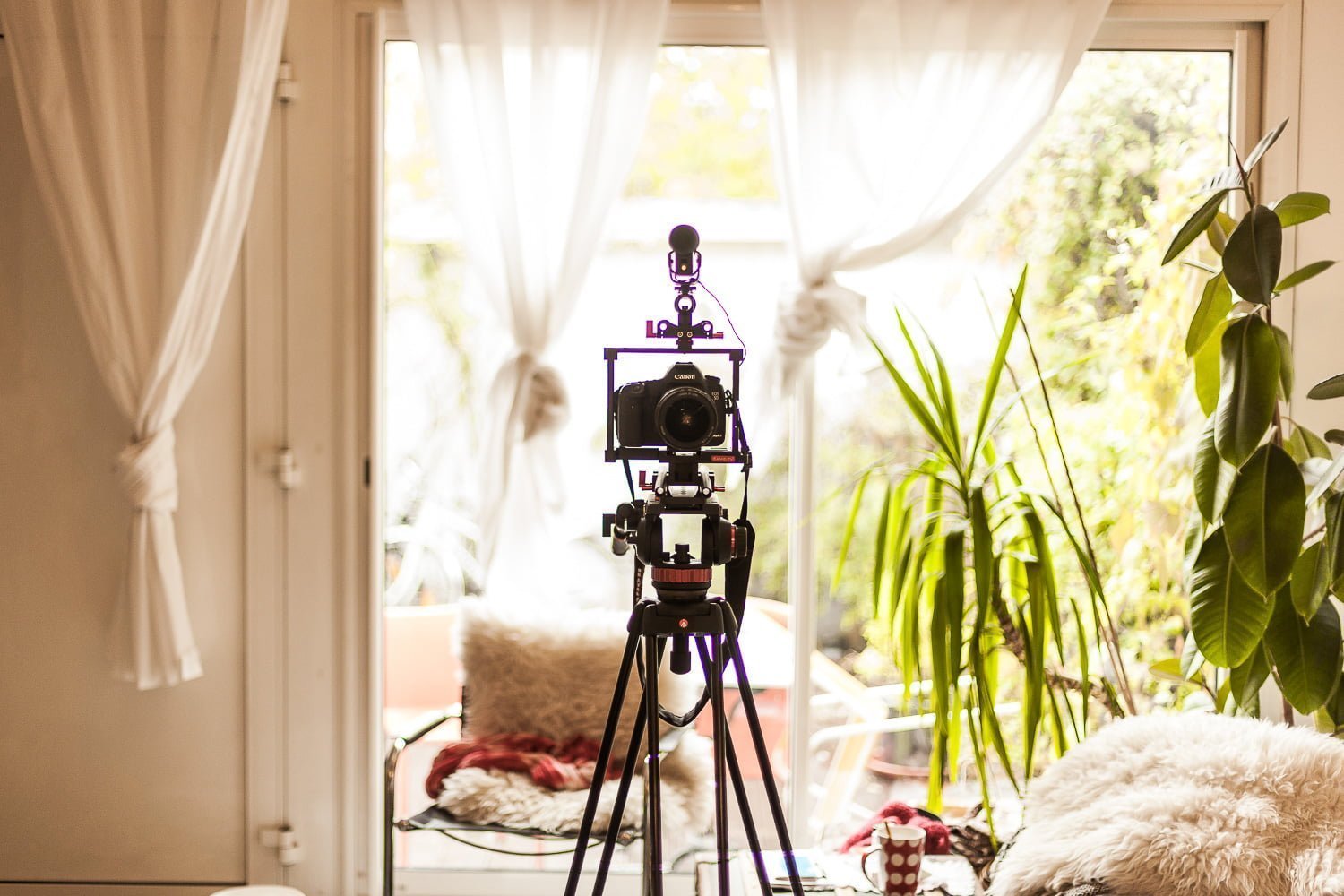 A phone call to my Welsh friends and a bit of brainpower later, I had my recipes in mind. I wanted something vegan, gluten-free and seasonal. I was looking for a delicate yet unusual association of tastes and I came up with this idea of a leek & apple savory crumble like the apple & rhubarb style you commonly get in the UK. The chestnut & hazelnut crumble on top was the perfect addition of flavor on the dish: « Lovely » as they say.
I wanted to thanks my friend & photographer
David
Malacrida for is patience during this long rainy day in my kitchen.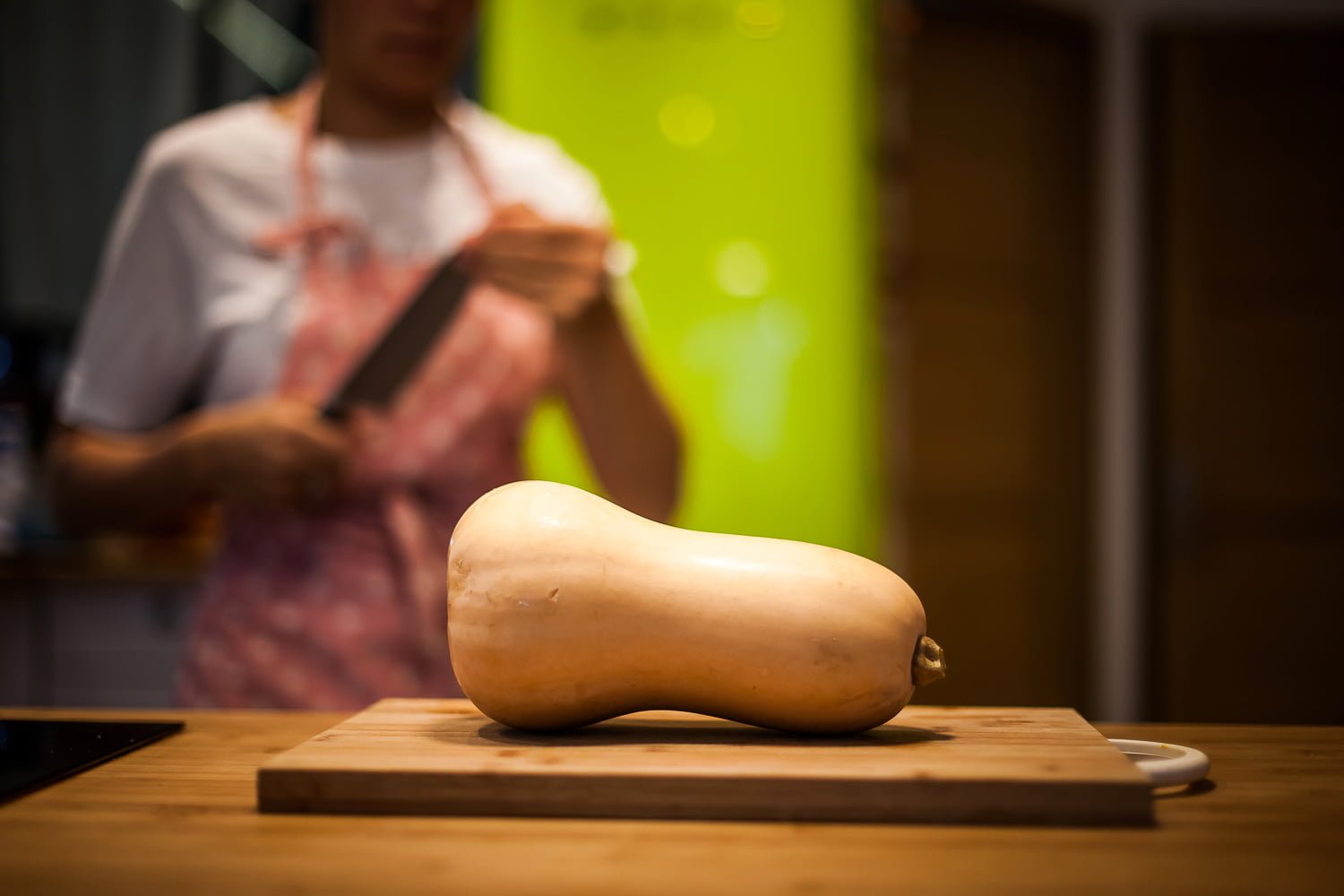 Ingredients
Crumble
100 gr chestnut flour
50 gr oatmeal
40 gr hazelnuts or Almond powder (keep some more for the slices of vegetable in the baking pan)
50 gr coconut oil
Apple sauce
2 apples
olive oil
a pinch of cinnamon
a pinch of salt
a pinch of lemon juice
2 large leeks, white part only (keep the greens in a freezer for a soup)
2 tsp curry powder
olive oil
coarse salt
White wine (to deglaze)
1 butternut, cut in half, emptied
Directions
1. Preheat the oven and 390 F – 200 C et cook the butternut until tender (about 40 minutes)
2. In a pot, add the oil and the apples (peeled and cubed) with the spices and the salt. Cook, covered on a medium heat during 20 minutes. Stir every now and then.
3. Cut the leeks in thin slices, in a large pan stir them with the curry and the salt. Deglaze with white wine and cook, covered, for about 30 minutes until they get extra soft.
4. Make the crumble by mixing all the ingredients in a bowl. You can use a KithchenAid or a food processor.
Faire la pâte en ajoutant tous les ingrédients dans un bol et mélanger. Vous pouvez également utilisez un robot ou votre kitchenAid.
5. Preheat the oven at 370 F – 190 C
In a small baking dish (you want your crumble to be high, not thin and flat in a big baking dish) layer your vegetables. Start with the leeks, the butternut (fresh out of the oven, cubed) and top finish with the apples.
In between each layers add hazelnuts or almond powder, it is a great alternatif to cheese.
6. Finally, spread the crumble on top of the preparation and load to the oven for 30 minutes, until cooked
7. Enjoy 🙂
Have a beautiful day
EnregistrerEnregistrerEnregistrerEnregistrerEnregistrerEnregistrerEnregistrerEnregistrerEnregistrerEnregistrerEnregistrerEnregistrerEnregistrerEnregistrerEnregistrer