So yummy sweet potato & cauliflower steak
Preparation: 40′ – Intermediate – $
This steak is an easy way to not eat protein such as meat or tofu. It only contains sweet potatoes and cauliflower with a hint of good spices! I always loved cauliflower, it is tasty and it is a good tying product to avoid egg in your preparations. The cooking process in the oven will limit the oil and make this steak as diet as a good salad!
« A workout dish »
Let me tell you that I can see her laughing while reading that because she is definitely not the most concerned person I know regarding food, I remember her pizza diet a couple years ago before she realised how food could be important for her metabolism. It was so funny, she had her favourite pizza that she was ordering 5 times a week during more than 10 years! Well, I guess she as crazy in real life than on a board <3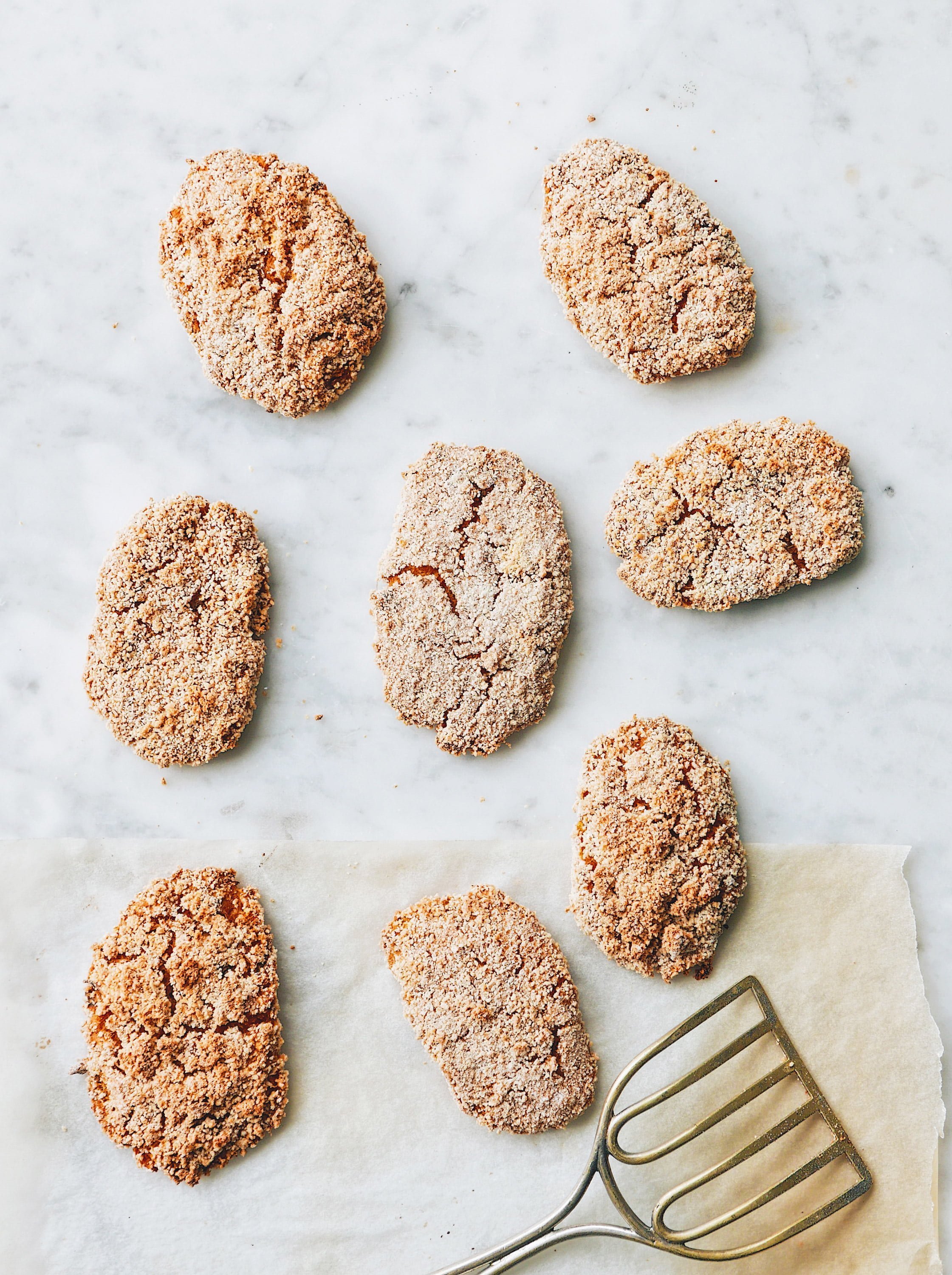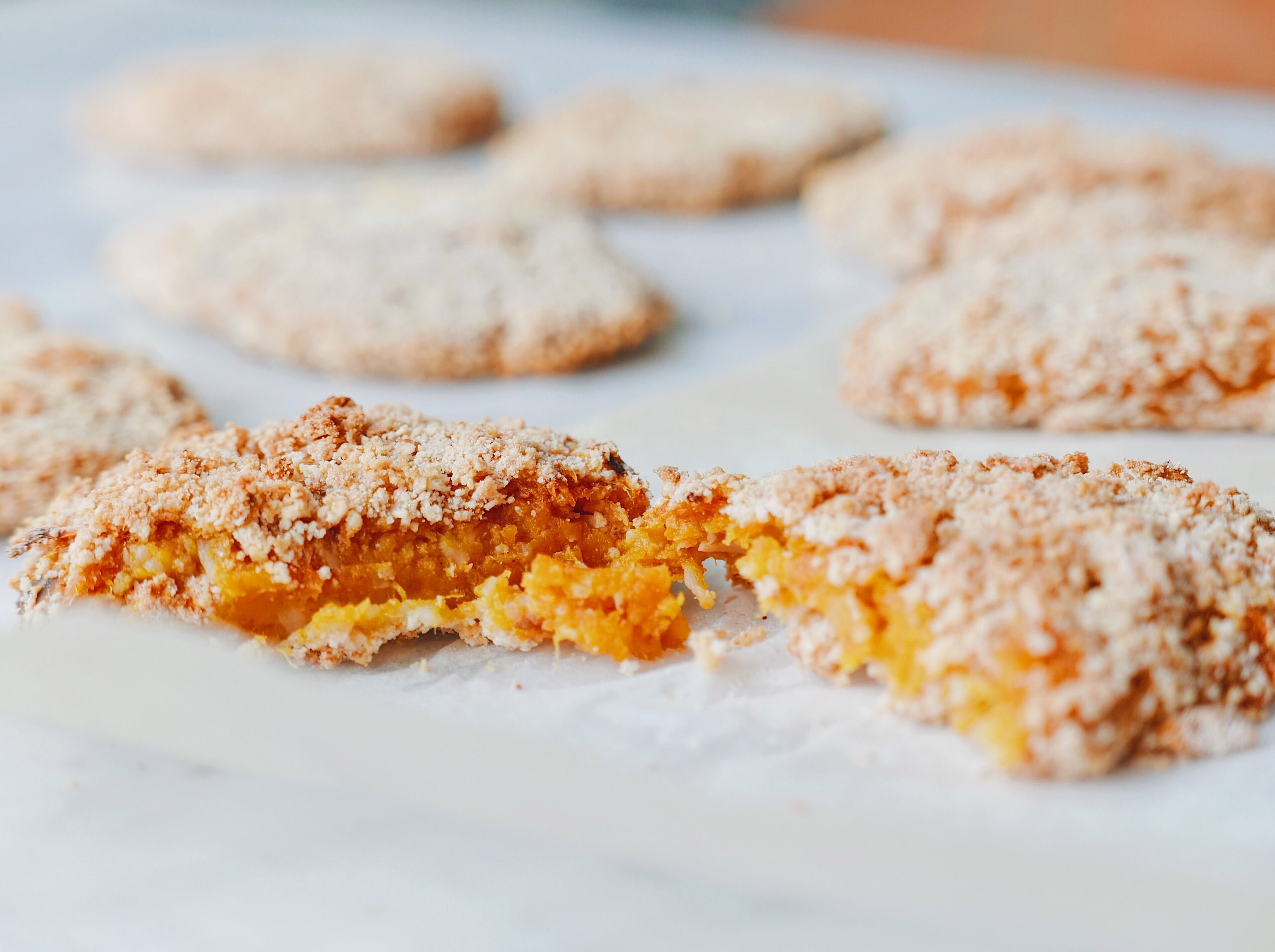 Ingredients
200gr – 7.06 lb Shredded cauliflower
570 gr – 20,121 lb Steamed sweet potatoes
1 branch Rosemary
1/2 organic lemon zest
1/2 tsp. mild chili
1/2 smashed garlic clove
Soy sauce (as much as you like)
Pepper (as much as you like)
Breadcrumb crust
2 portions of plant milk
1 portion of flour
3 portions of breadcrumb
Directions
1. In a bowl mix all the ingredients of the steak, be careful, you don't want your preparation to be to liquid, it won't hold otherwise.
2. Preheat your oven at 220°C. Put each ingredients of the crust in a bowl and leave the breadcrumb in a plate (it will be easier)
3. Form a steak with the potato daw, dip it in the flour, then in the milk and finish by covering all over it with the breadcrumb.
4. Cook it in the oven for 30 minutes or until is gets slightly brown.
5. Enjoy