The best Swiss chard curry dhal in town
Preparation: 20 min Cooking time: 45 min – Easy – $
This is one of the healthiest recipe I love to do on my lazy days. It is so yummy that I usually cook tons of it and freeze it so I can have some good meal for lunch. Lentils are an excellent source of iron and proteins when it's combined with rice.
Dhals are perfect when you know you have a good workout ahead, you won't be hungry even though your workout starts at 8pm and you've had your last piece of food at lunch. Trust me, it's magical 🙂
Add a bit of sweetness in this curry for the better
I love to vary the vegetables and the spices in the dish and today I am sharing with you a version with Swiss chards (so seasonal), dates and potatoes.
Tip: The longer you will cook your curry, the tastier it will get !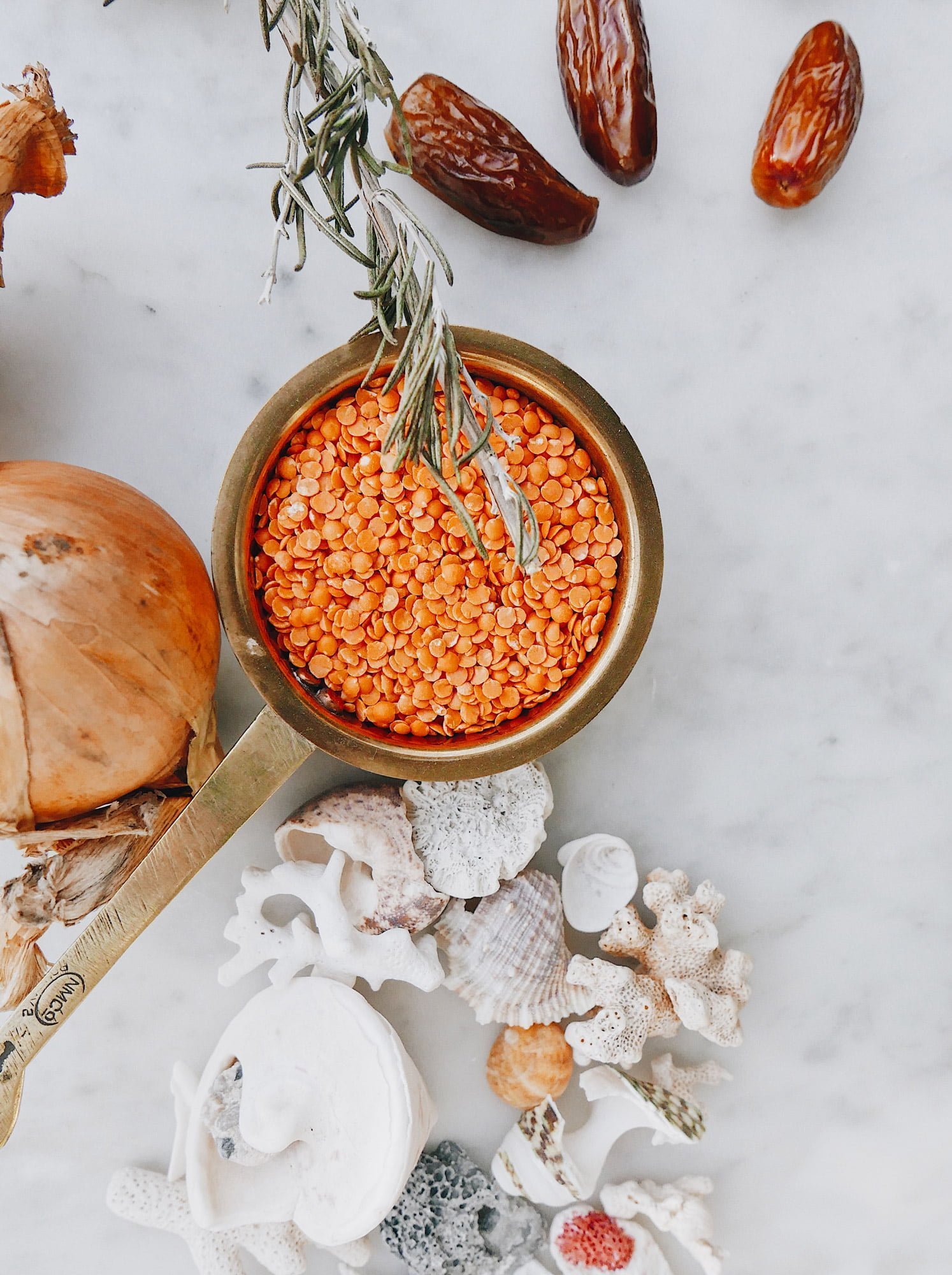 Ingredients
3 Swiss chard, chopped
4 big potatoes, diced
2 heads of garlic
2 hands of red lentil
1,5 tsp. Turmeric
2,5 tsp. Curry powder
1 tsp. Cumin powder
1/2 tsp. Pepper
1/4 tsp. Coriander powder
Rosemary
1 cube of vegetable broth
3 little hands of dates
1,4 L of water
Salt
Ghee or olive oil
Directions
1.Poor a bit of olive oil in a large pot on high heat. Add all the spices and cook for 30 seconds. Add the potatoes and the red lentils. Cook for 5 to 8 minutes
2. add the water, the vegetable broth and the garlic, cover and cook for 20 minutes. on a medium heat Then add the Swiss chards and cook for another 20 minutes.
3. Add a bit of ghee at the end and it's ready to eat. For a better taste, reduce the heat to « low » and cook for an extra 30 minutes, or more :). It's will be even more wonderful.