Last minute Christmas gift: Homemade infused rum
We all know how much of a pain it is to find the very best Christmas gift for everyone. It's expensive, it takes time, it takes a lot of imagination and after all of that, you're still not sure if your aunt will love the cute unicorn salt & pepper shakers you got for her. On the contrary, we also all know that pretty much everyone loves alcohol. Even occasionally, a really good glass of an old whiskey or good wine will always be appreciated. That's why I decided to show you this DIY of homemade infused rum !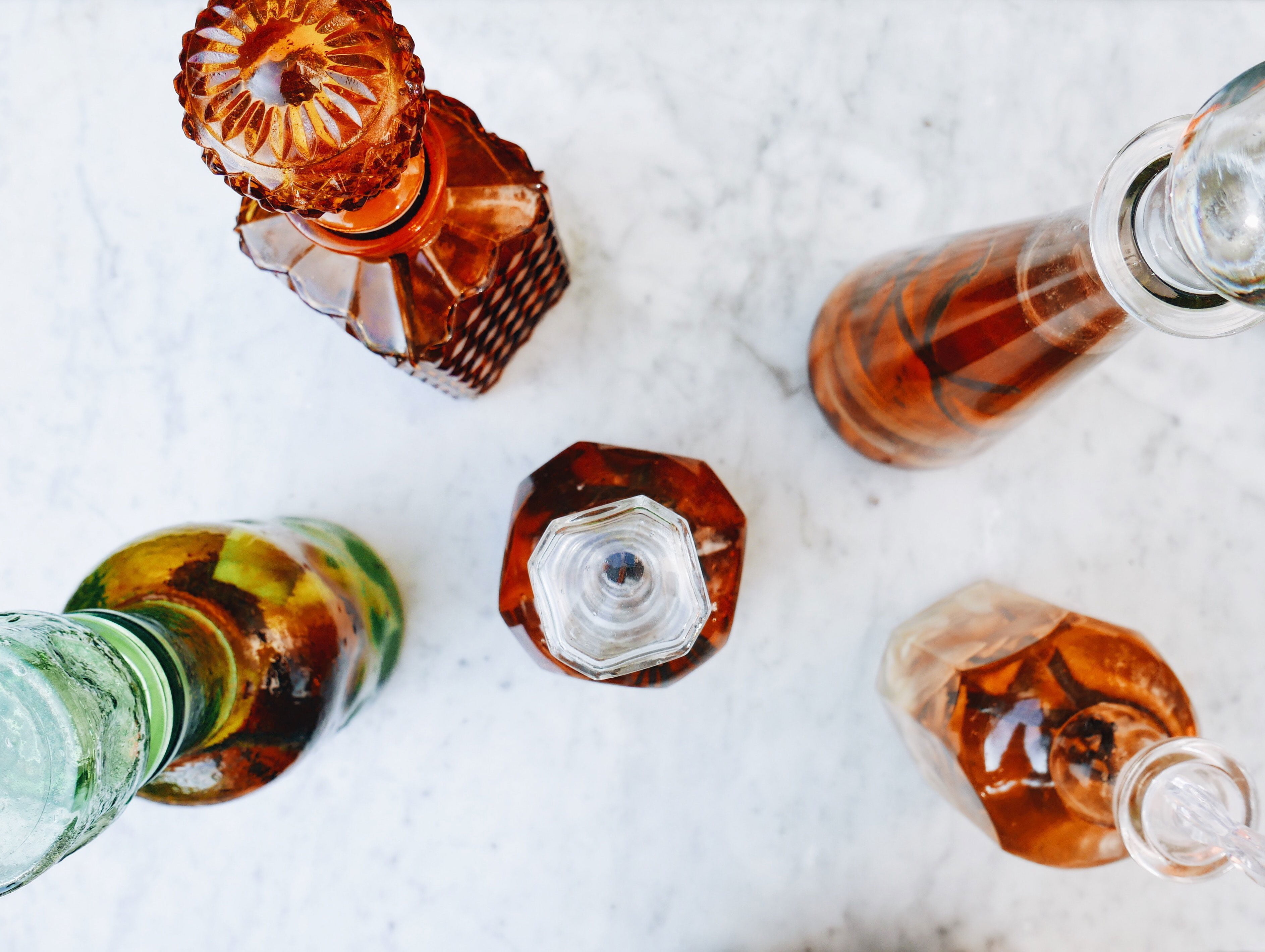 This brown colour will appear in the rum after 4 weeks of fermentation
This infused rum is the sickest DIY gift on earth. It's super creative, cheap, fast to make, personal and taste just amazing. I am not a drinker; snowboarding, swimming and surfing took the advantage of my partying side! But a good infused rum is not alcohol for me 🙂 You can't notice the taste of it; instead, you'll just feel the vanilla and the fruits. What a dream!
This DIY is even better as it's super fast to make and you can multiply the number of bottles and flavours for everyone in your family & friends.
Banana & vanilla infused rum – day 1
You can also get a beautiful container such as old jars at thrift stores or keep the initial bottle. I bought mines between 2 & 3 EUR each.
I promise, those will taste so good that you'll be a bit sad to give them away. Maybe keep the unicorn shakers for those you don't really like 🙂
Ingredients
Rosemary & ginger infused rum
2 heads of fresh rosemary
2 sticks of cinnamon
100 gr of ginger, washed and sliced
8 tbsp of non refined cane sugar
0,75 L white rum
Banana & vanilla
1 banana
1 vanilla bean and another half
0,75 L white rum
Pineapple & cinnamon
3 slices of pineapple
2 sticks of cinnamon
1 vanila bean and another half
0,75 L white rum
Chili flavoured rum
2 red chilies, cut in half
2 sticks of cinnamon
30 gr ginger
8 tbsp of non refined cane sugar
0,75 L white rum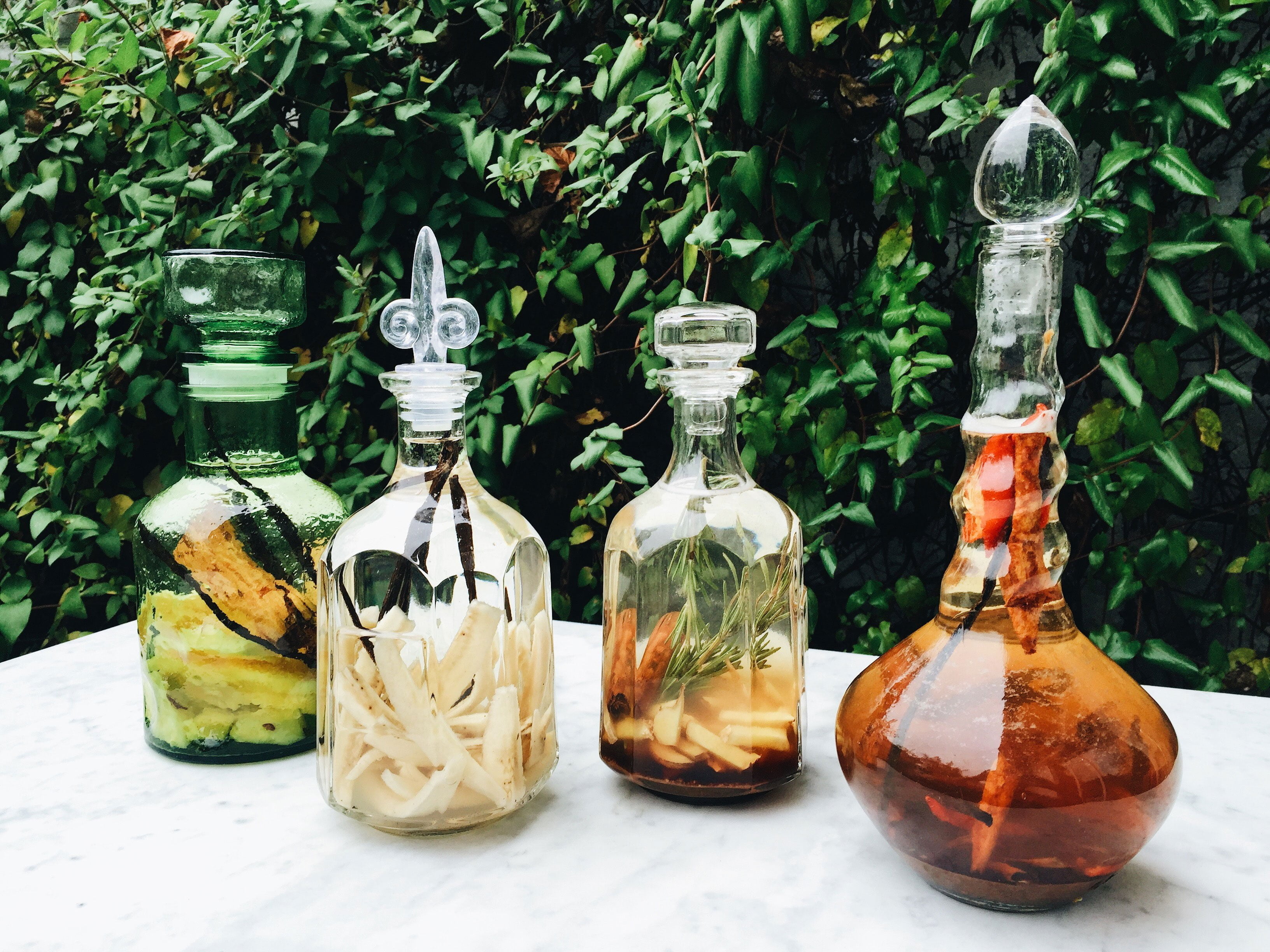 Infused rum, day 1
Directions
1. In each jar, mix all the ingredients together and wait… And remember, the longer you'll store your rum and wait, the better it will become 🙂
2. You can drink them after 2 months, I personally love to wait 6 month or even up to a year to get this unique candied flavour.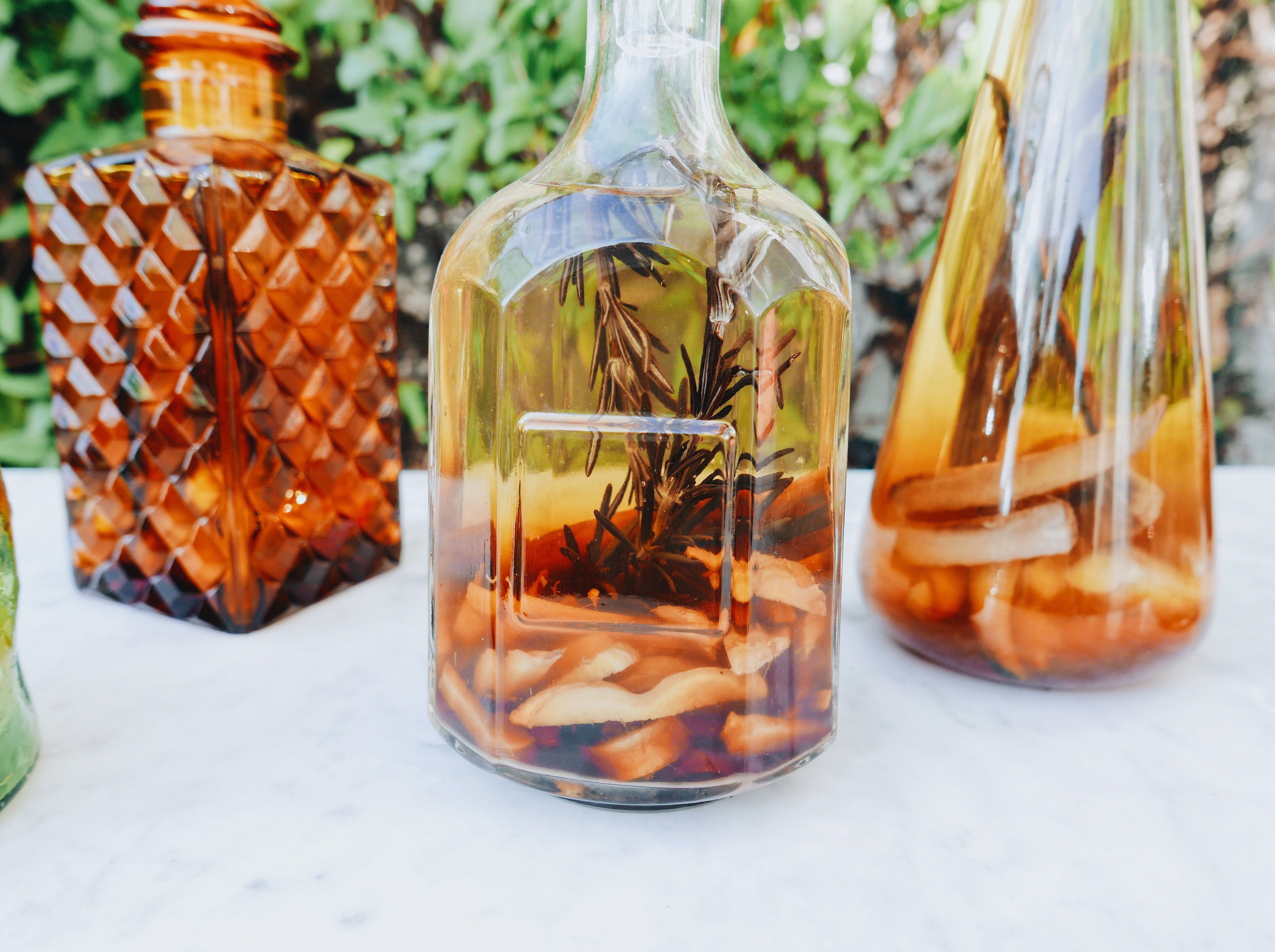 4 weeks old infused rum
Enjoy my friends 🙂