Exotic pineapple & green lentils spread
Preparation: 15 minutes – $ – Easy
"Lentils can be eaten in so many different ways"
We all have our own lazy food. Pasta for some, rice topped with soy sauce for others, for me, it's all about lentils ! Red or green, I love them both. They are so easy to cook, cheap and good for you, it's insane. I have experimented them in all the dishes you can possibly think and I wanted to share with you this lentils spread, which is a huge success at home. This spread will takes you only 5 minutes after the cooking time, all you need is a food processor and some spices to pimp the taste of the lentils.
"Pineapple and lentils are such a good match"
They also fit perfectly with the sweetness and the sourness of the pineapple and I decided the switch it with the bread. You can easily switch bread for fruits or vegetables in your daily food. It gives unexpected combinations that changes your food routine! It's tastier and healthier as well.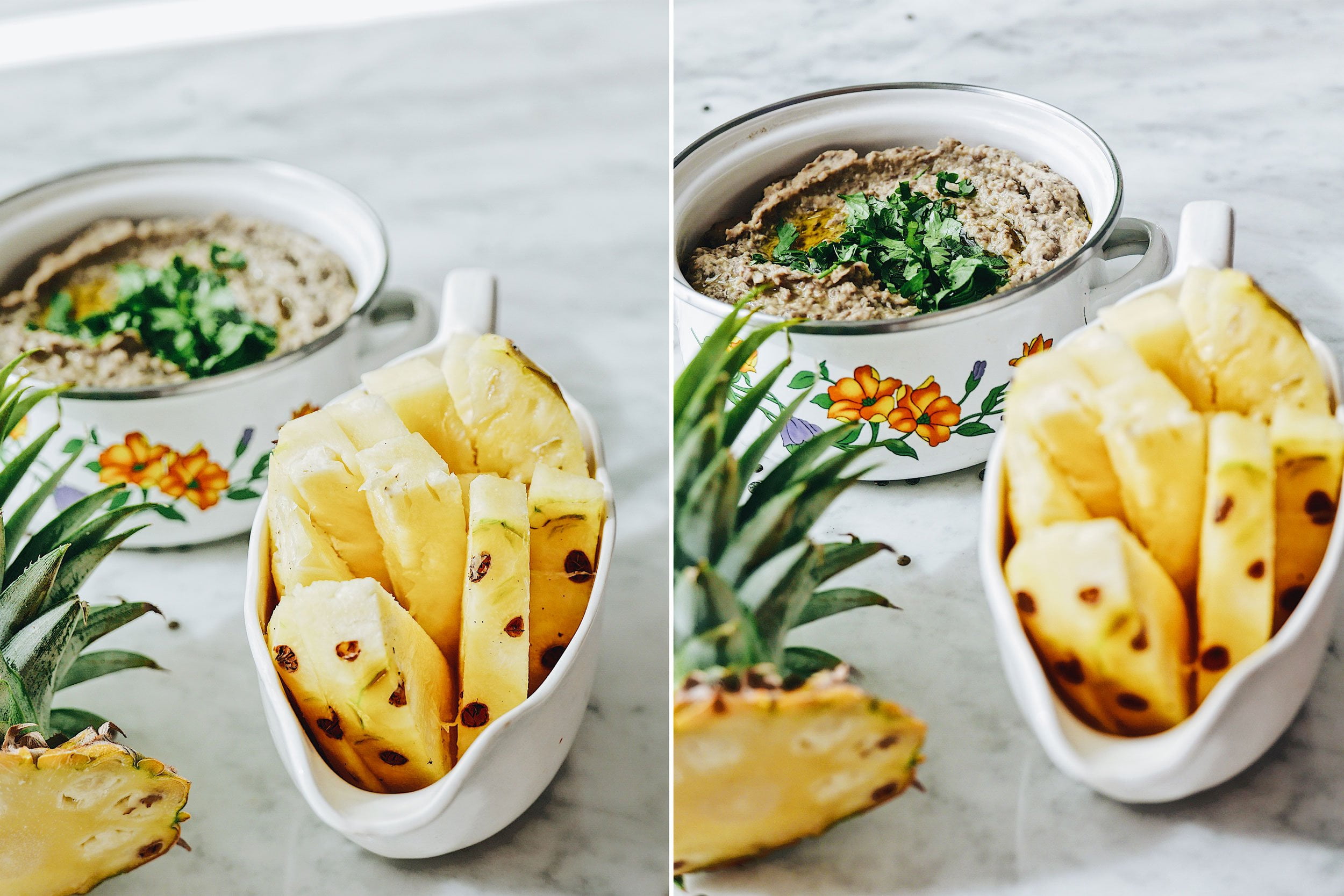 "I try not to eat to much gluten when I workout"
I don't mind gluten but I try not to eat to much of it, especially this past week as I had a 20 km running competition in Lausanne in Switzerland.
Gluten isn't not bad for you but it is harder to digest so I usually don't eat gluten to feel better during my long running or swimming trainings. I will be much more efficient if I eat "less but good" than if I have a big plate of pasta. It is funny how clichés can resist, especially regarding food!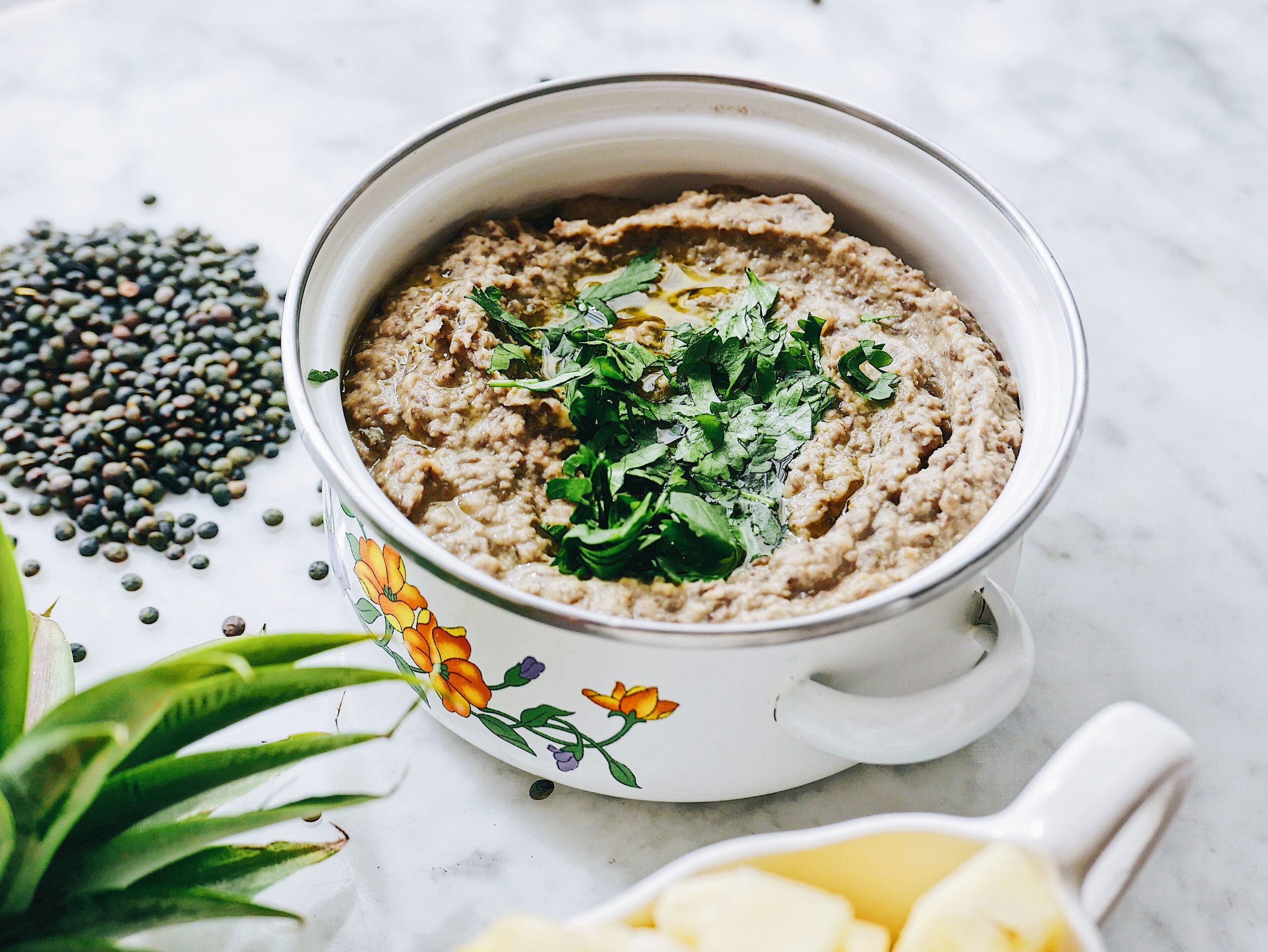 Ingredients
400 gr. cooked green lentils (45 minutes in boiling water)
100 gr. steamed parsnip (optional)
1/2 pineapple, sliced1 tsp sea salt
1 garlic clove
3 tbsp olive oil
1/2 tsp ginger powder
1 tsp cumin powder
>> Do not add salt in the water otherwise your lentils won't be fully cooked
Preparations
1. Add all the ingredients in a food processor until you get a smooth paste > About 3 minutes.
2. Serve with the pineapple & bon appétit !