My super easy vegan oriental red beans steak
Preparation: 20 minutes
Cooking time: 4 minutes
Easy
$
Legumes are a main part of my diet and daily cuisine but for some reasons, I've never cooked red beans. But then, there is roommate Maud, she's not exactly my roommate but between her 45 trips as a kitesurfing teacher around the globe, my home became her home as well a few weeks (or a few months…) here and there.
Maud came back from Nicaragua totally in love with the idea of returning there and opening a restaurant. Let me tell you that the past weeks, my kitchen turned into a experimenting laboratory of french recipes with South American ingredients. And of course, the red beans didn't drop 😀
With kilos of left over beans, I decided to take part of the challenge and I am quite happy about the result.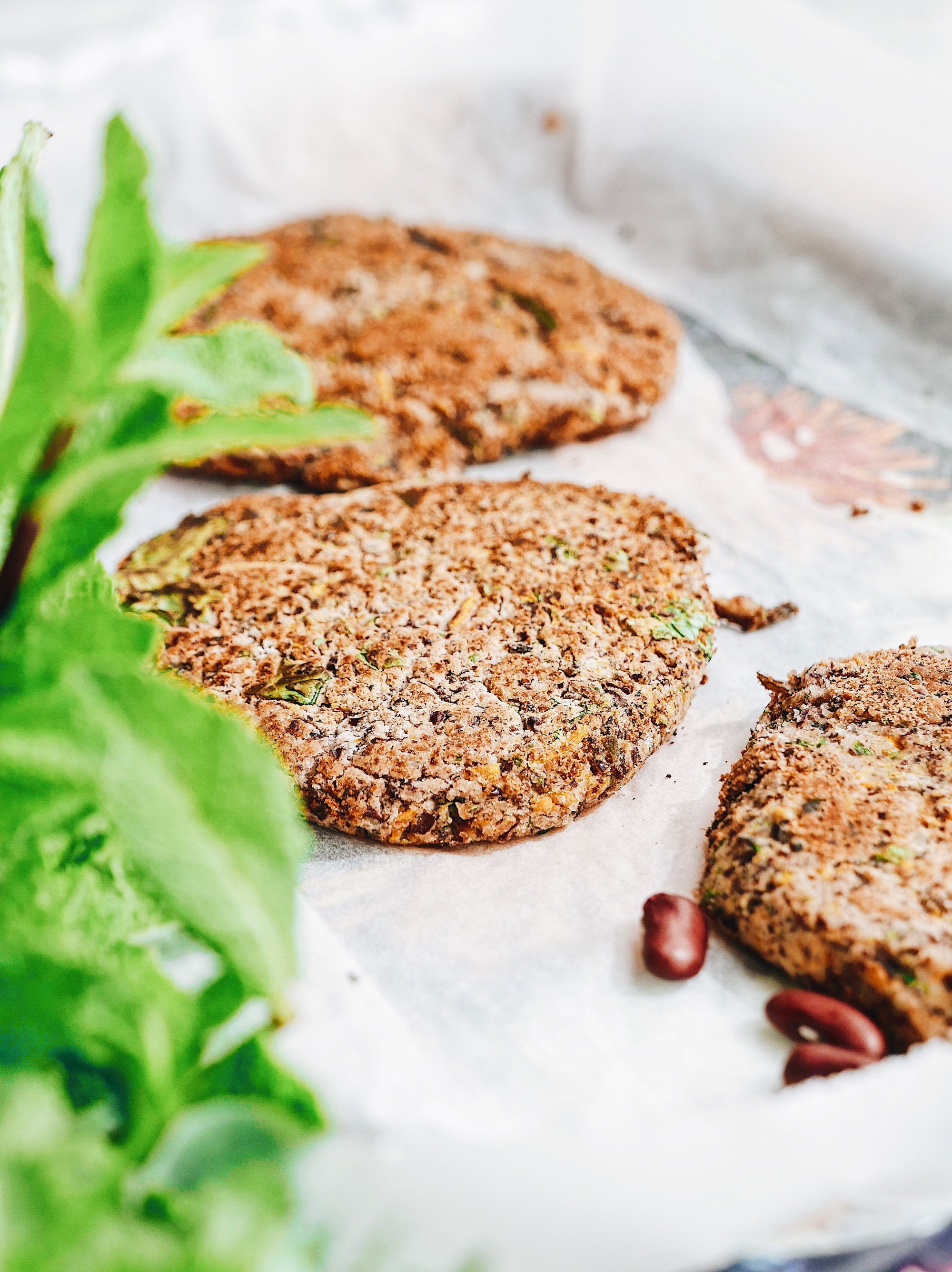 I love the fresh herbs in those steaks, they add such a tastes in all the preparations. Just becarefull at adding the herbs at the end because they don't do well the food processors. I feel like I am eating grass so I chop them and add them at the end.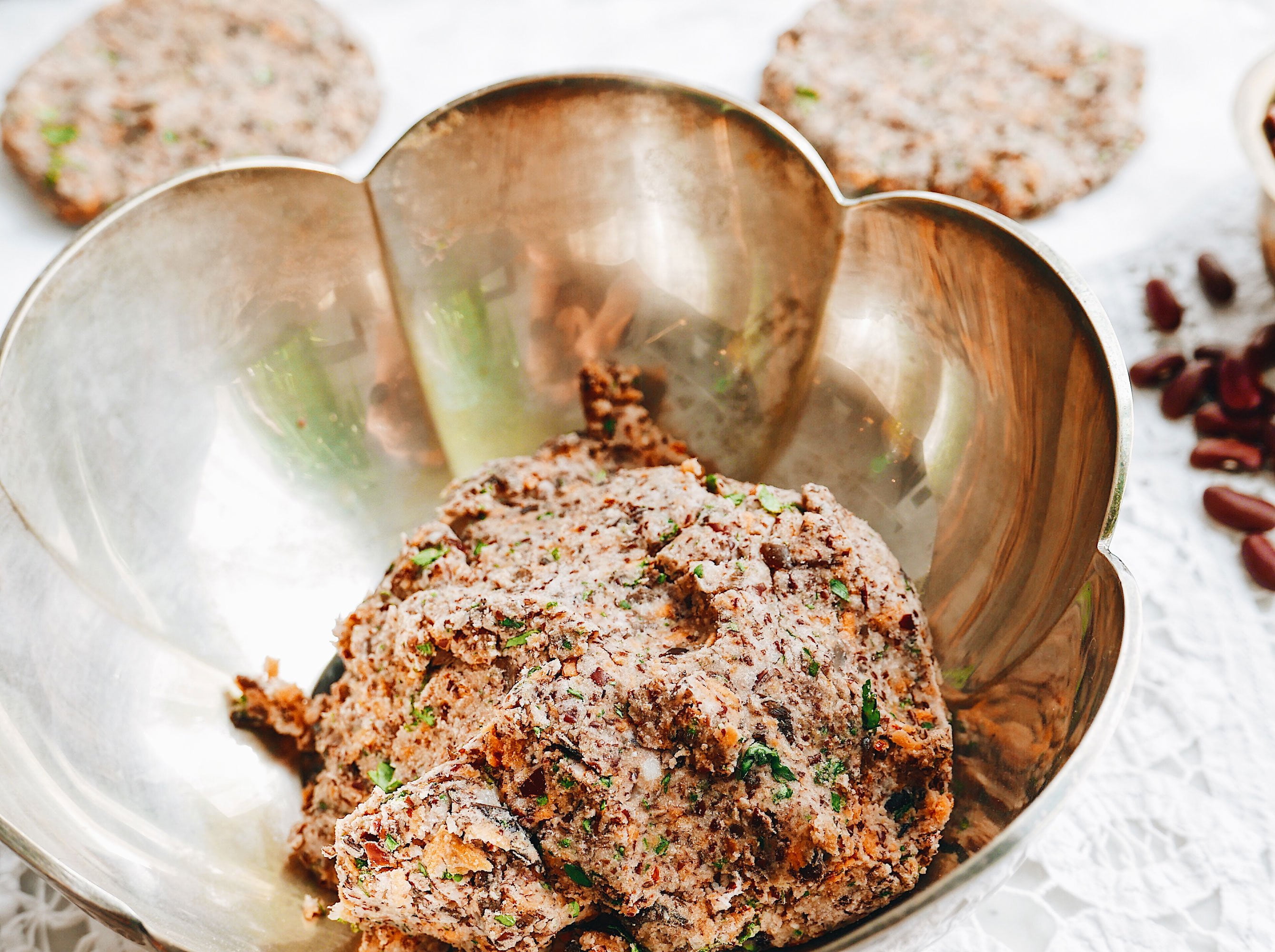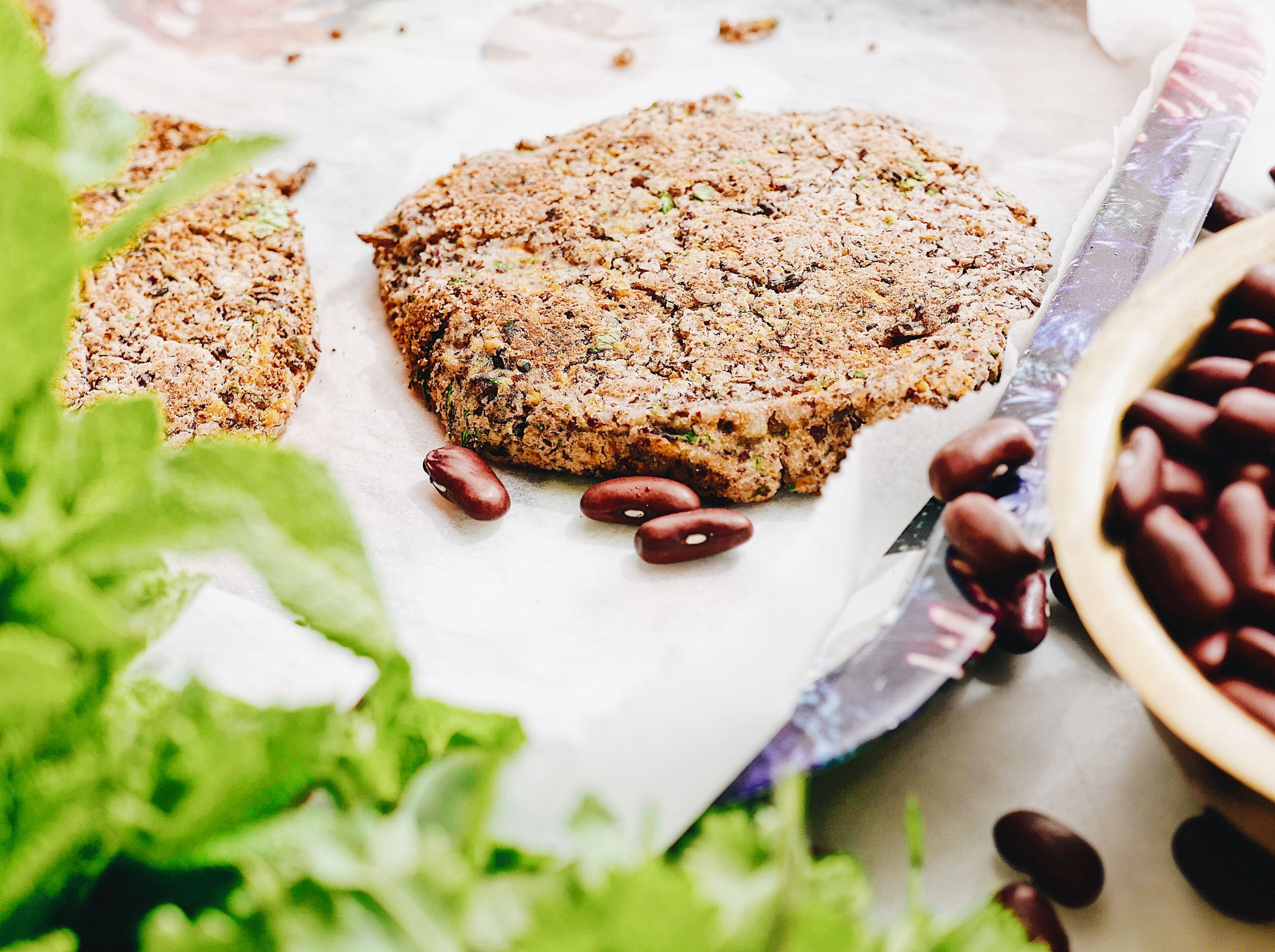 Ingredients
500 gr. cooked red beans
5 tbsp water (do not add liquid if you use can beans, they are much more moisture)
1 tbsp apple cider vinegar
4 tbsp of corn starch or 1 tbsp of guar gum
60 gr. black koji mushroom
160 gr. shredded raw carrots
1 hand (ap. 20 gr.) coriander leaves
1 small hand (ap. 15 gr.) mint leaves
1,5 tbps salt
1,5 tbsp cumin powder
1 tbsp coriander powder
2 tbsp masala hamuda (it's a spice from Chili) or paprika
Pepper
Directions
1. Add all the ingredients in a food processor expect the herbs. Mix for about 2 à 3 minutes.
2. Add the herbs and mix for 10 seconds.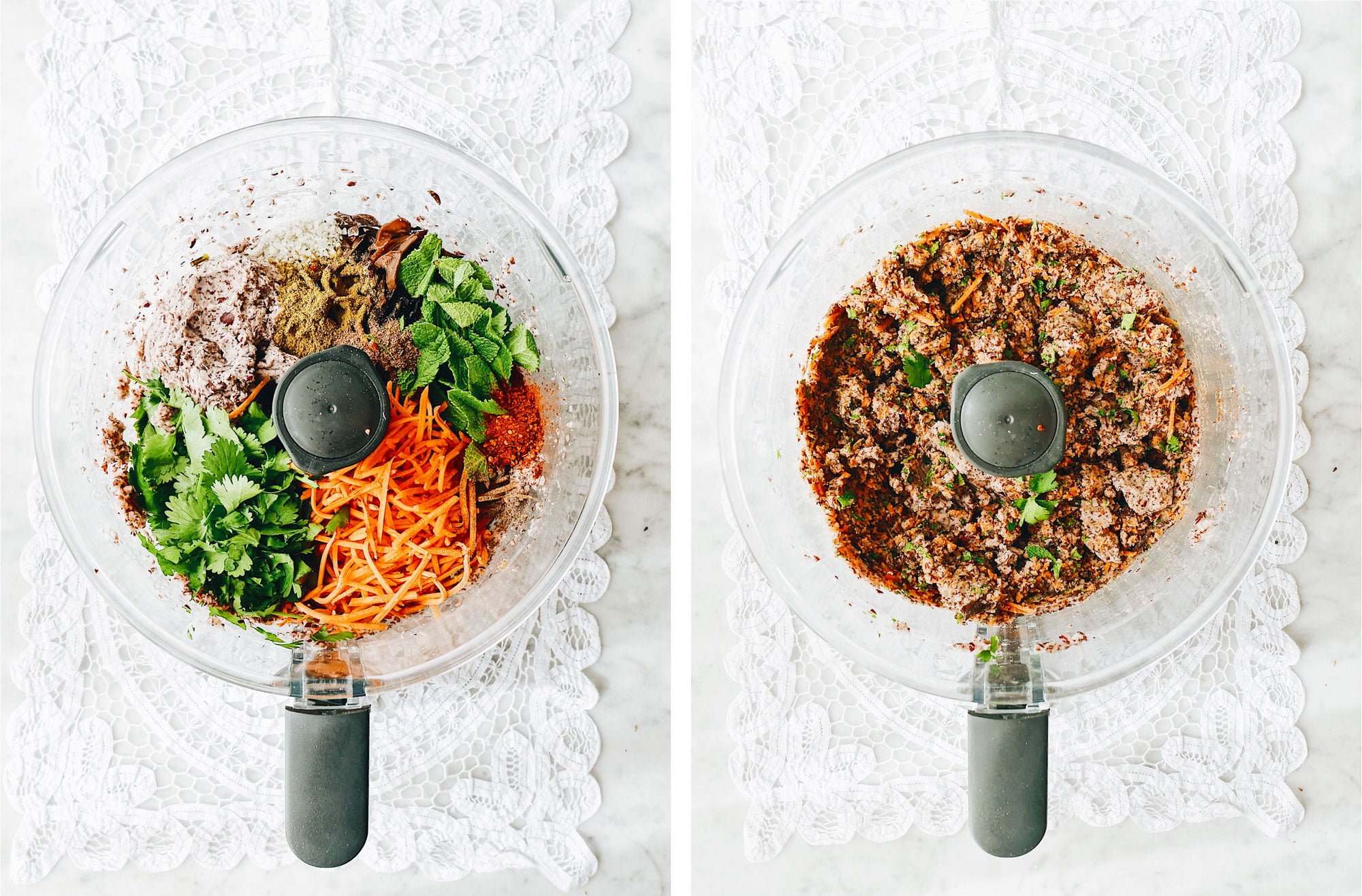 3. Form the steaks with your hands and cook in a pan with a neutral oil. 2 minutes on each side to make them solid and crispy on the outsides.
4. Bon appétit !