My favorite summer vibes vegan pesto
Recipes of vegan pesto are my favorite
Taking time for myself is my summer motto. It came to me naturally as if this summer vibe had encouraged me to do what seemed to make me feel good. It came as a resolution, like those of New Year's Eve, except that I never follow these.
The job, nutrition classes, swimming practices and the different projects I'm working on at the same time transformed my every day routine. I had no more room for spontaneity and the Anouck, a little careless and scatterbrain, had to calm down a time.
The good news is that I've passed my first year of nutrition (champagne!). I now deserve a summer of "vacation". These classes made me realize how good it feels to take time for the simple things.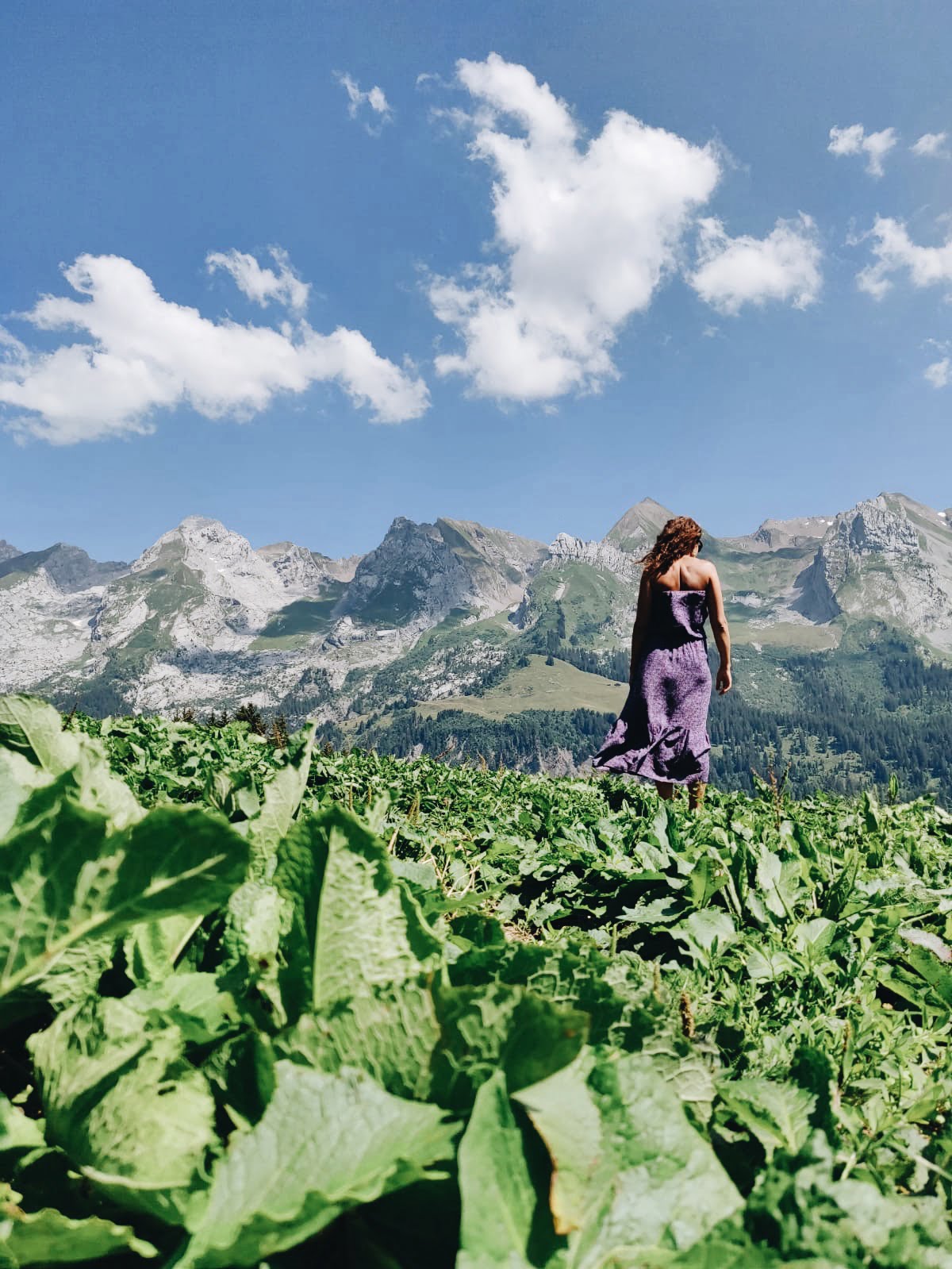 Because swimming is not everything, back to my first love
I went down to Biarritz to surf (oh yes) and see friends, a real breath of fresh air. I always stay with a friend in Biarritz and we always finish at a thrift store, it's a rule! Apart from an old piece of furniture that will surely not be useful, I found the Stieg Larson Millennium trilogy, a jewel of Swedish literature that I urge you to read. I became totally addicted to this thriller with intrigues that puts you in suspense from the start. This book was perfect in this process of "taking time for myself":)
Well, do not believe that I'm chilling all summer long huh, I always write my articles for QoQa.ch and I'd like to share some articles here. I write about nutrition and give you lots of natural tips to take care of you and your family. For example, I explain how to decrypt a food label or how to make your homemade soap that will rehydrate your skin. If you are interested, do not hesitate to go on a tour on their webpage.
And there is the
RTS (Swiss TV in French)
, with whom will start filming the second season of "A la Fraîche"; I'm so excited! The first season got a good feedback and the whole team wanted to continue the adventure one more year.
I worked like crazy on my recipes in the past weeks and I hope the result will live up to my expectation. It's crazy how time flies when I'm in the kitchen. I can stay 12 hours peeling, cutting, smashing, preparing, cleaning without getting tired; It's just happiness! The filming will take place in two weeks so I'm enjoying as much as possible before this marathon starts.
In the meantime, I share with you my "speedy" pesto recipe, prepared yesterday in 30 seconds, with basil brought by a friend at home. This recipe is divine and has no parmesan cheese (yes, it is possible!). You can taste it with pasta, but also on a toast or even in your salads. At home, it took only three meals to finish the pot …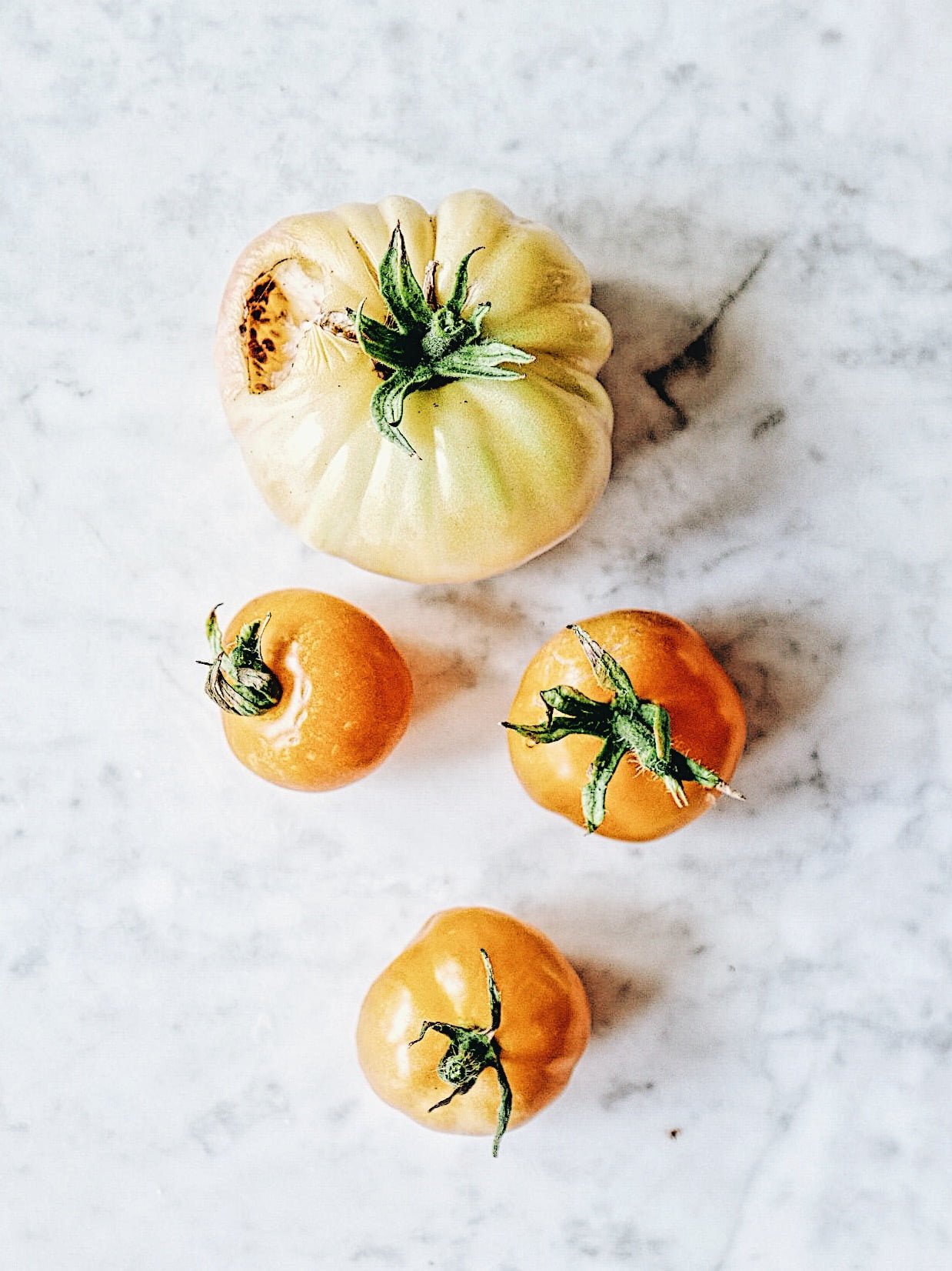 My cute littles tomatoes from my yard
Ingredients
1 handfull of a mixture of cashew nuts, hazelnuts and almond
1 handful of basil
3/4 of a glass of olive oil (More or less 2dl)
1 big pinch of salt
And that's all !
Steps
Put all ingredients in a food processor for 30 seconds and enjoy!