Black rice: The fastest sunny winter carrots fried rice with feta cheese
Préparation: 15 minutes
Cooking time: 25 minutes
Easy
$
Are you a black rice lover?
What about sunbathing today? It's raining cats and dogs outside of my window while I am sitting down tapping on my computer. This dish warms me up when thinking about it and it's just perfect for now. I have spent the last couple days surfing in the South West of France in Biarritz and it was just great to get out a bit. Exactly like this dish who makes me travel even thought I've only used locals ingredients. Well I know I am a bit cheating with the basil leaves but I have a plant in my kitchen all year long 🙂
I was really surprised by the "dancing flavours" of this plate from the roasted carrots and the black rice. Especially knowing that the all dish was ready to eat in 25 minutes. The lemon zests enhances the fruitiness of the dish combined to the raspberry vinegar. Just so delicious!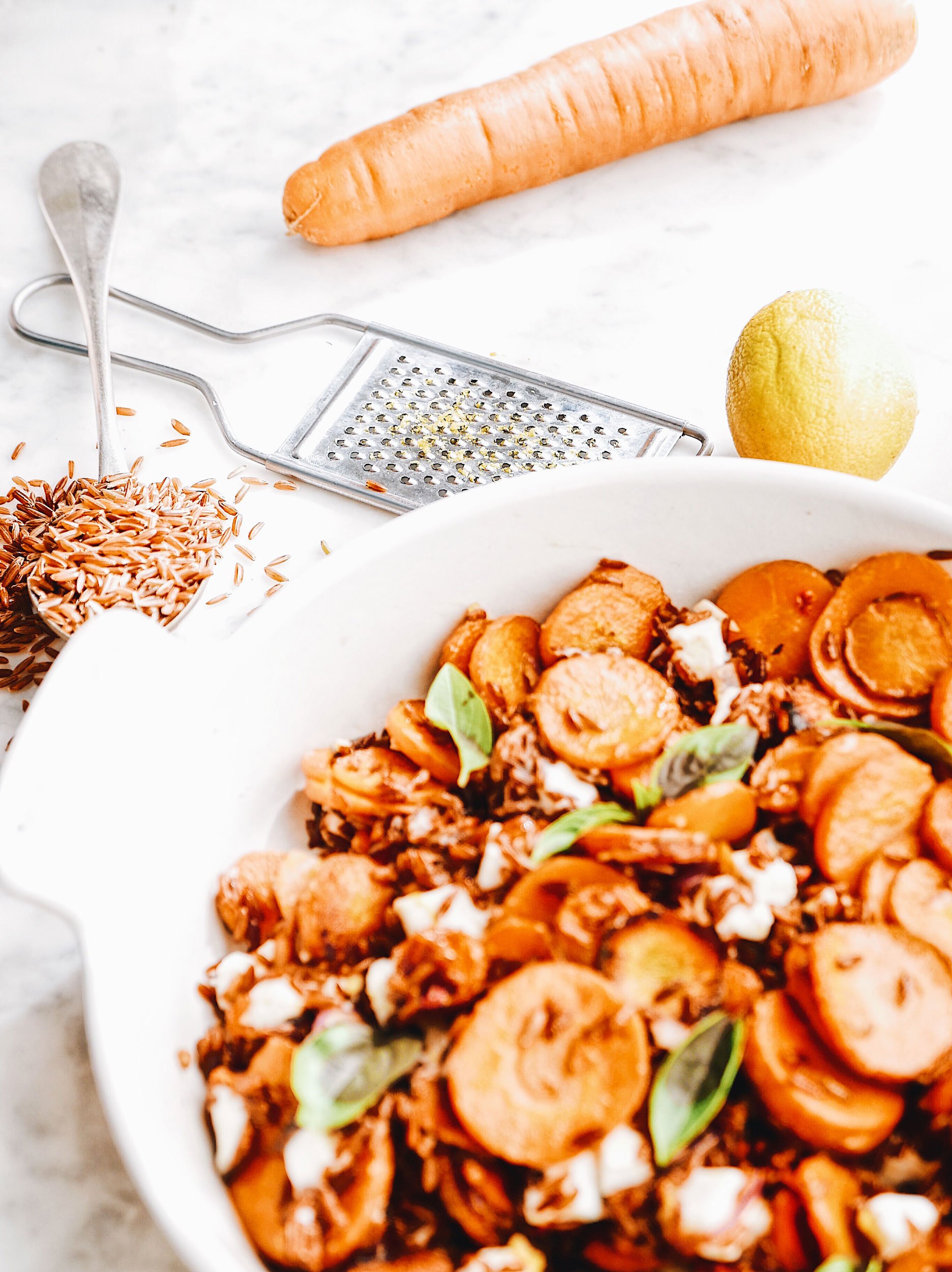 It's crazy how can easy and simple recipes can turn when you don't expect it. That fried rice was made on a lunch break, when I had 30 minutes to go before going back on my stuff. It ended up being so delicious that I grabbed my camera and took I few shots in order to share it with you guys. Well I hope you will like it!
Je vous embrasse,
Anouck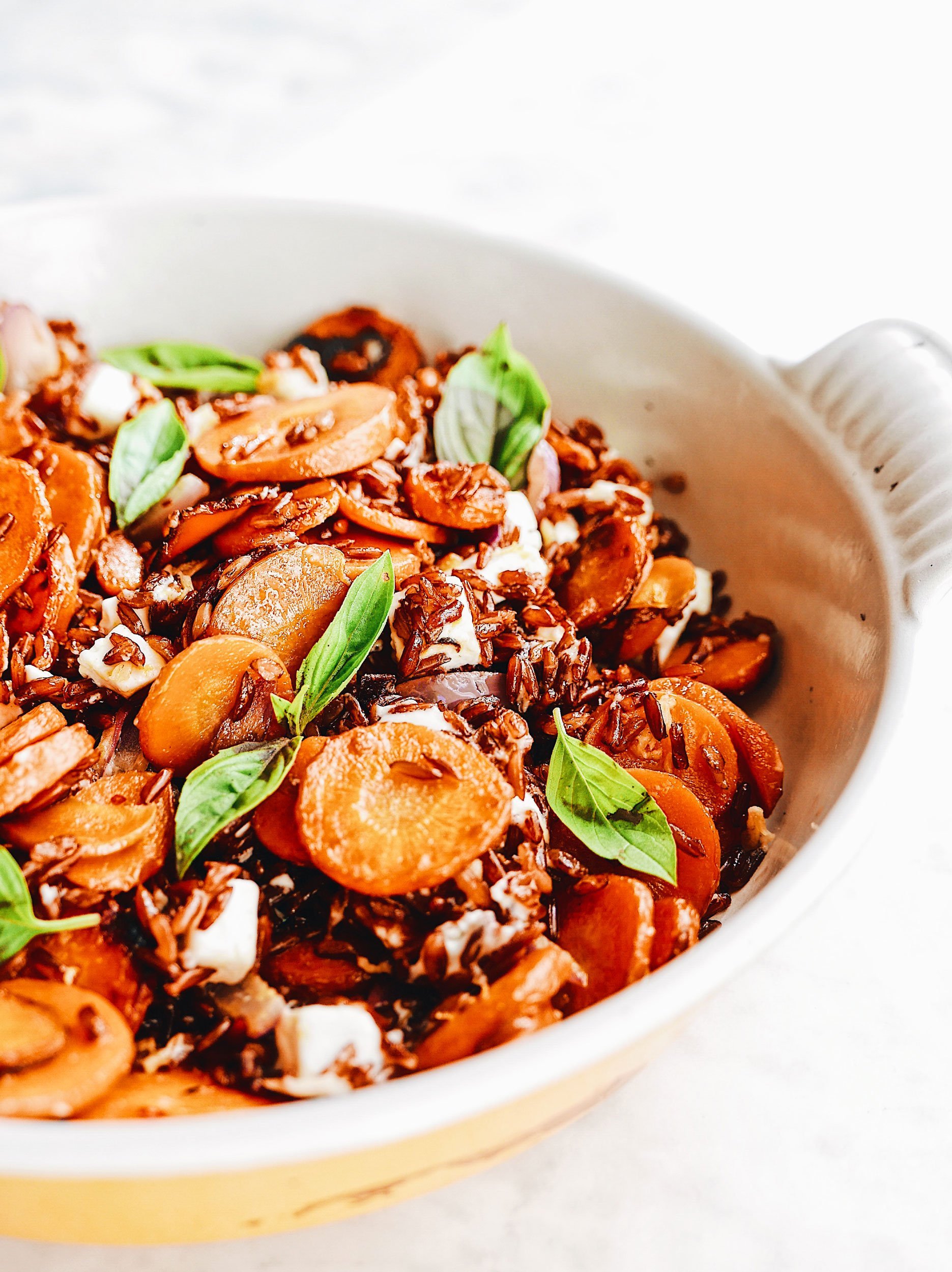 Ingredients
10 tbsp cooked dark or black rice
400 gr sliced carrots
1 feta cheese pack (200 gr)
2 shallots
1 hand of basil
Raspberry vinegar
Olive oil
Zest of one lemon
1/2 garlic clove
Salt & red pepper
Directions
1. Warm up olive oil in a big pan. Once hot enough, add the sliced carrots, the garlic and cook on a hot heat until the carrots get golden. Count about 15-20 minutes.
2. Keep the same heat and add the cooked rice. Keep cooking while stirring a few times for about 10 minutes.
3. Remove from fire, add the olive oil and the vinegar (as you like). Add the rest of the ingredients and it's ready to go 🙂 Easy and sublime!