My Indian style red lentils spread
Preparation: 15 minutes
Cooking time: 20 minutes
(So so so) Easy – $
It's kind of boring to always eat the same things. To diversifie my cooking, I like to switch the initials ingredients of a recipe to make a new one. For this specific recipe, I used red rentals and steamed carrots instead of potatoes. With a hing of spices and a dash of olive oil, that was it! And in order to add good fat, I added a walnuts (you can easily use almonds or pecan nuts), it's optional but it add an interesting consistency.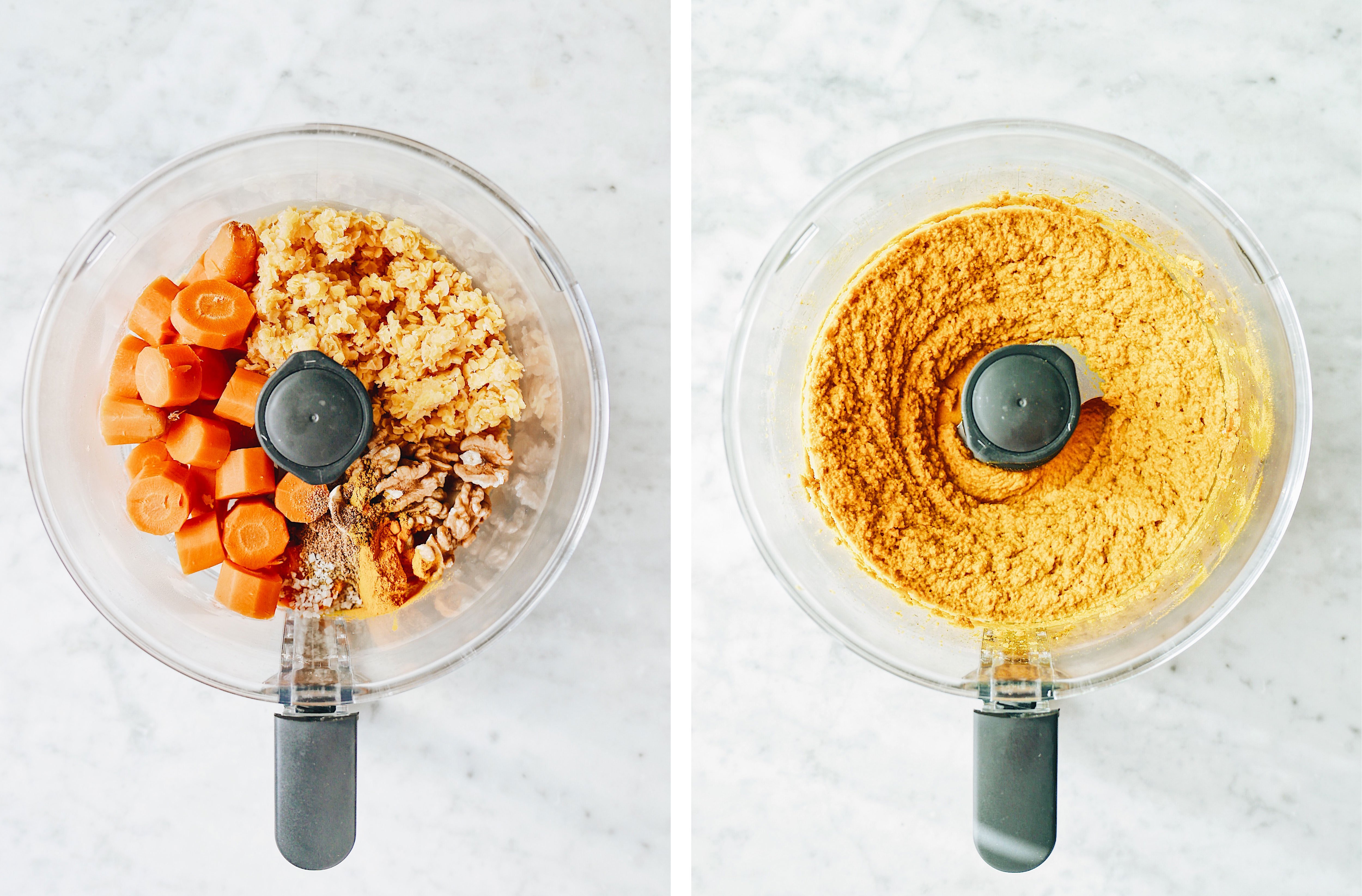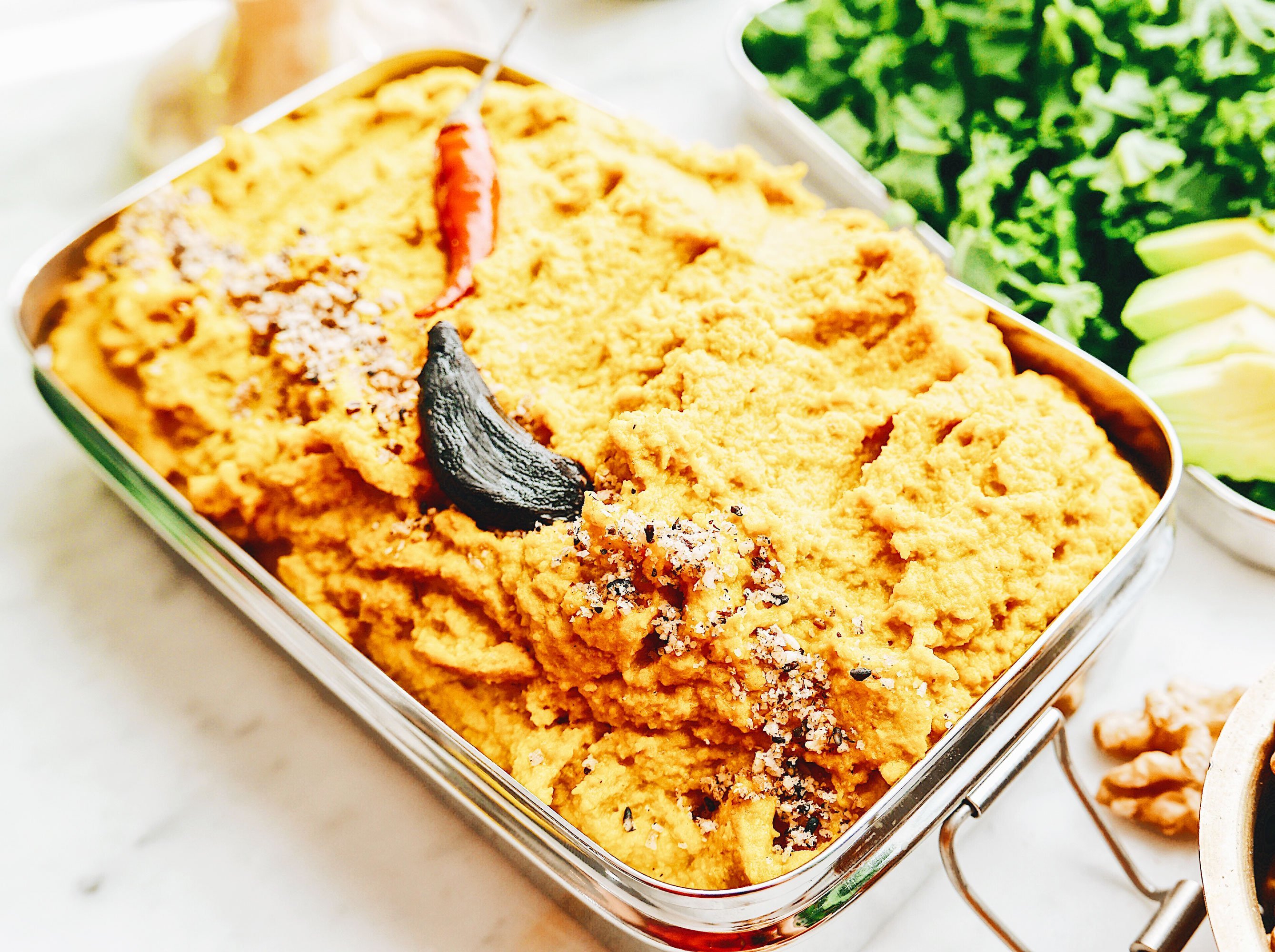 I loved the lightness you can't have with a real mashed potatoes. It comes from the carrots and you don't even taste them, it's crazy. it's perfect for your kids who don't eat them 🙂
You can serve this purée with almost anything, salads and fried vegetables for exemple. I ate it with a kale & avocado salad (topped with a good lime and peanut buter dressing). And for the meat lovers, it will be perfect on the side of a meat and gravy or a simple white meat.
What are you waiting for? You should already be cooking by now!!
Thank you for reading me and see you soon for a new cooking adventure.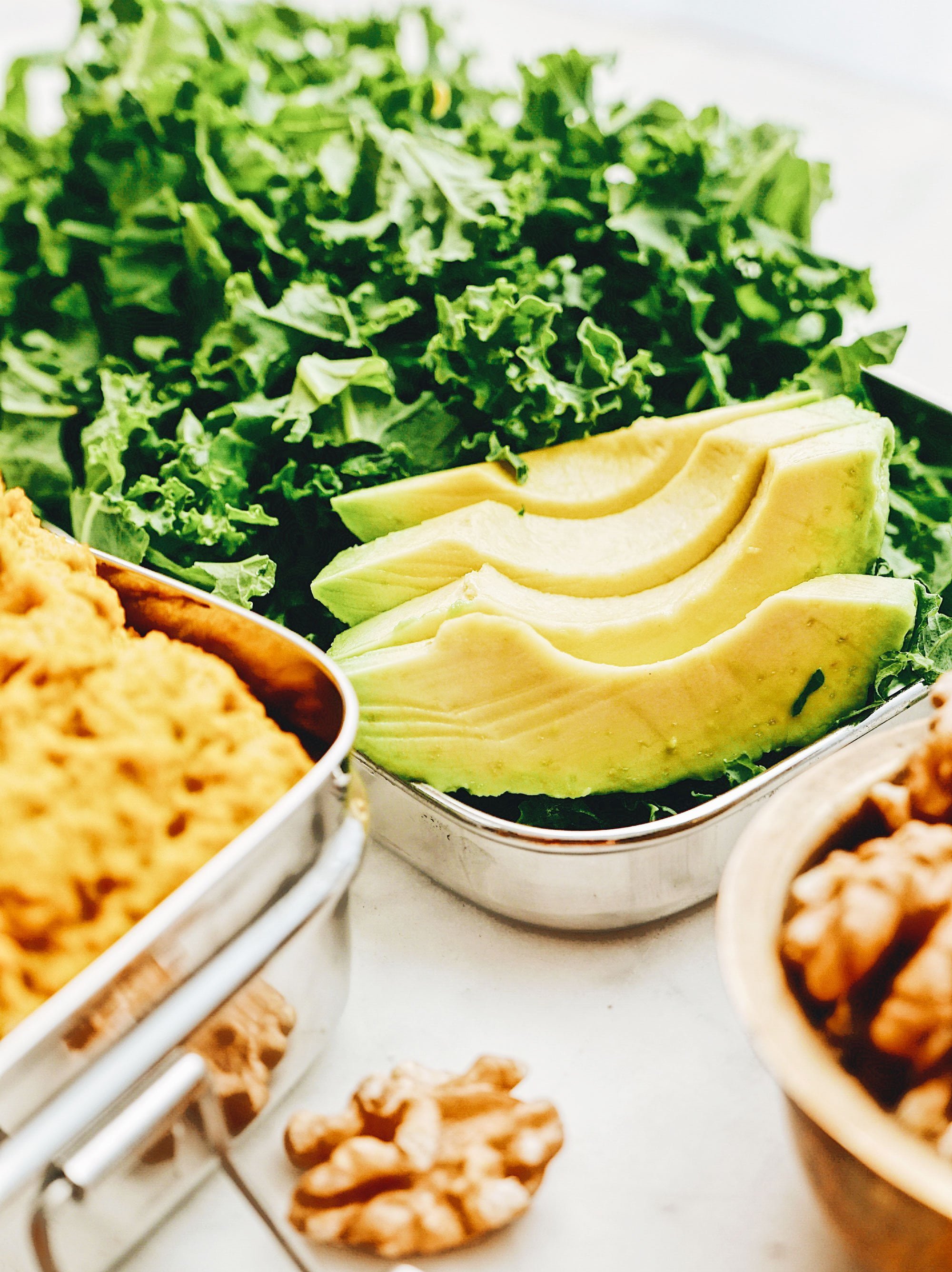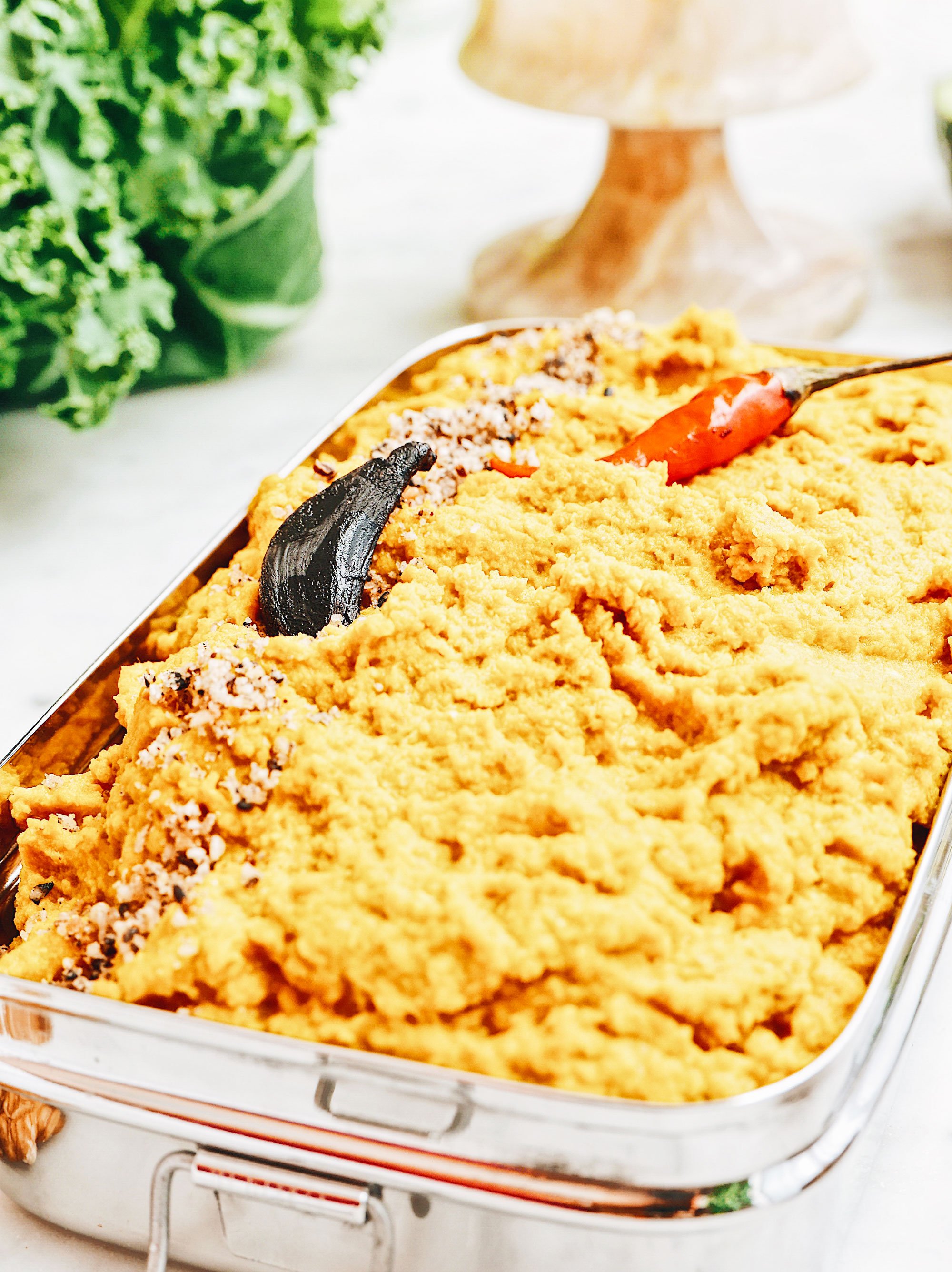 Ingredients
140 gr red lentils (dry)
340 gr steamed carrots
30 gr wallnuts
10 gr fresh ginger
1/2 garlic clove
3 tbsp. Olive oil
1 tsp curry powder – 1 cc. curry
1 tsp turmeric
1/4 coriander powder
Salt
Directions
1. Cook the lentils for about 20 minutes till they are cooked.
2. In a food processors, mix all the ingredients together till you get a smooth past. It will take you about 2 minutes.
3. it's ready. Bon appétit !