My magic raspberry yogurt butterless & flourless cake
Cooking time: 20 minutes
Preparation: 40 minutes
Resting time: 4 hours – over night
Intermediate level
$
As I saw the Mother's day giveaway contest organised by Magimix, I directly though about a fluffy recipe which would celebrate the beginning of the raspberry season. I found this recipe in an old book from a garage sale, I love trying recipes from vintage cook books, it gives very good basics for my future recipes.
In order to add lightness in the texture and taste I used white cheese in a strainer but I don't know if you guys can find it in your country. The most similar product would be plain greek yoghurt.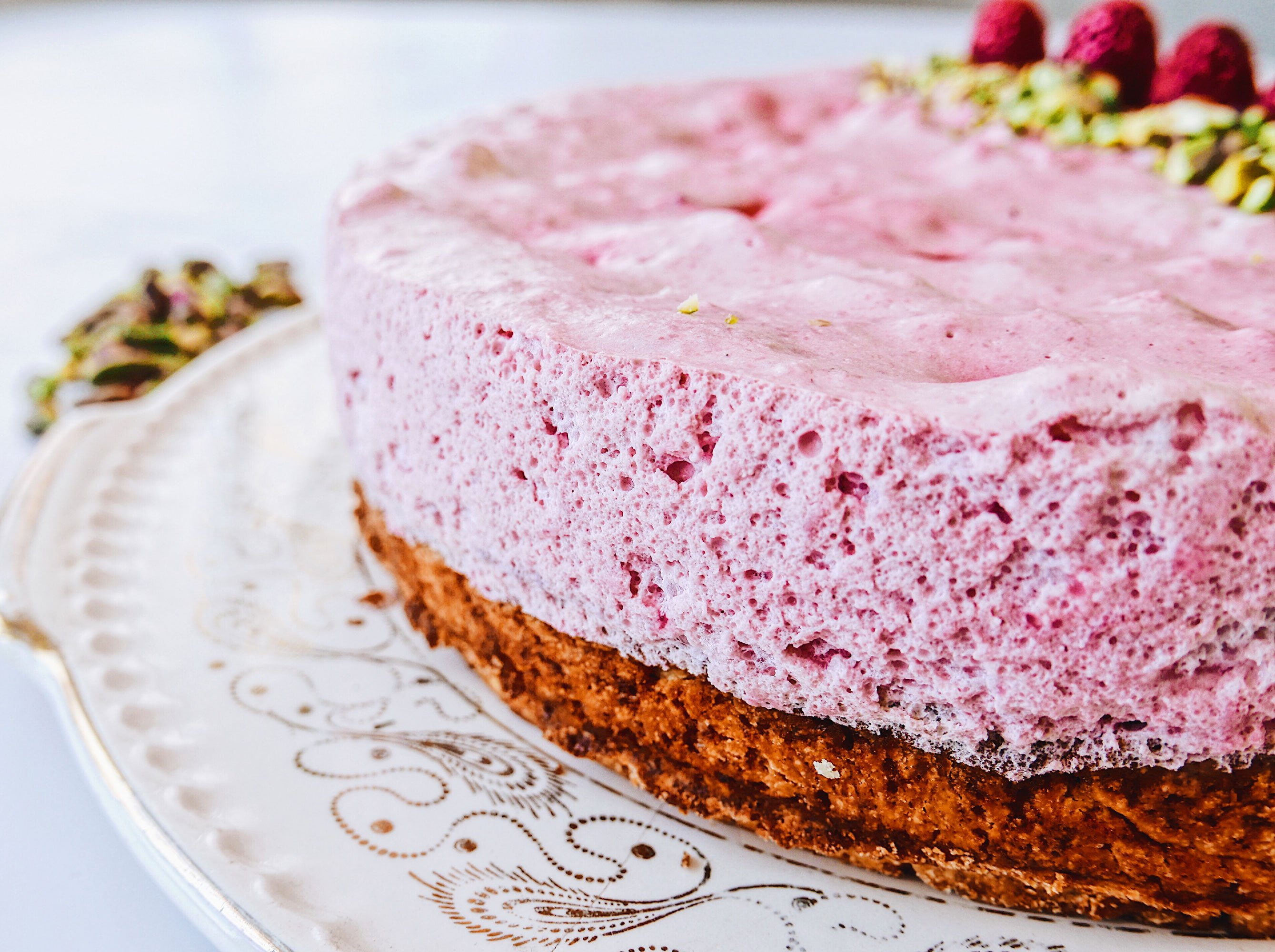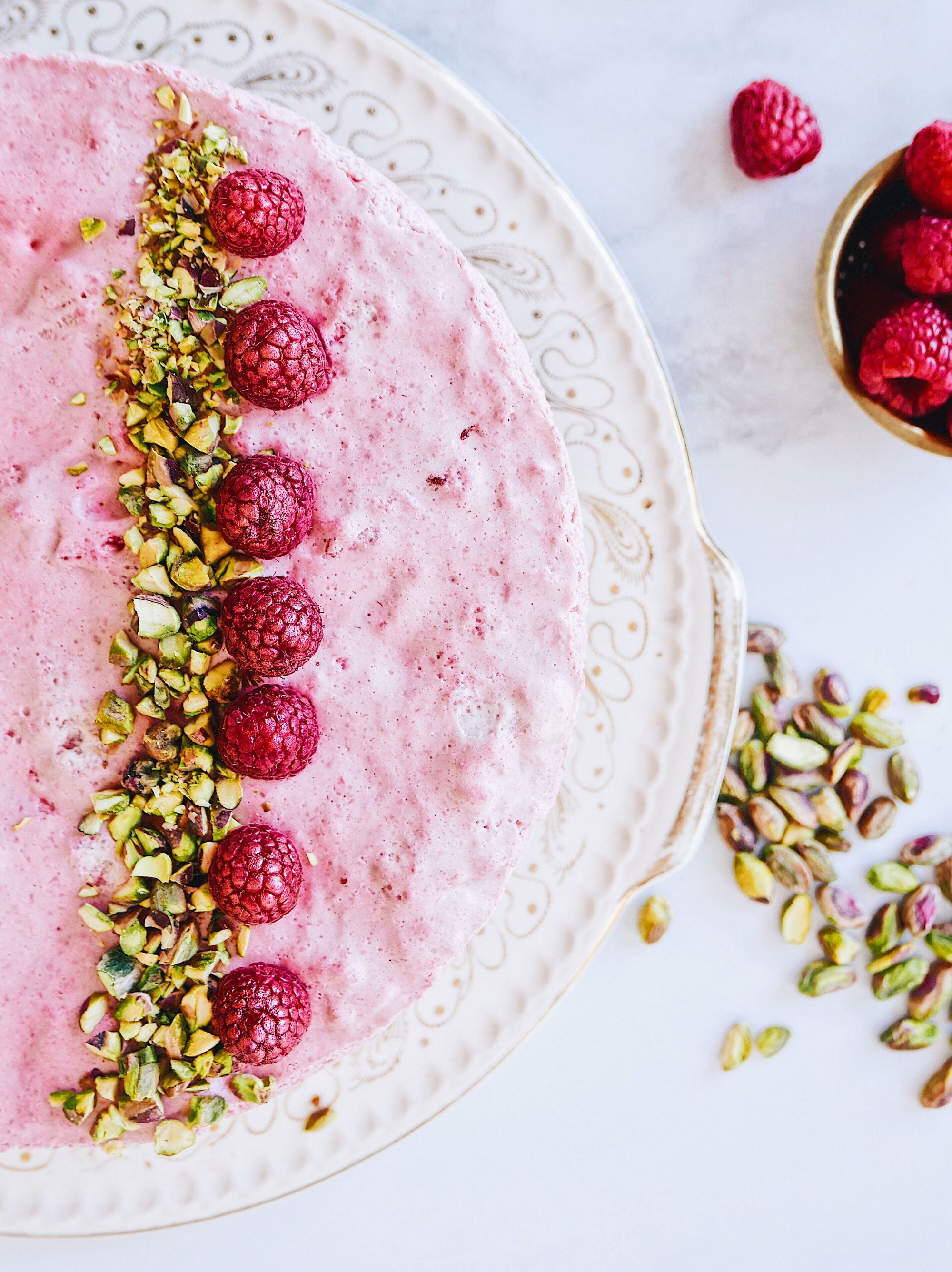 This recipe was stunning; sweet just right, fluffy and can easily be preserved for a few days in the fridge. I would say more, it's even better to preserve it overnight or more for a better hold. Isn't it a dream cake?! If you have guests, bake it a few days before before your dinner, then you'll have all the time to focus on other things on the D day.
This cake can be declined in all the way your want: Cherry, strawberry, hazelnuts, pears. Just give it a try!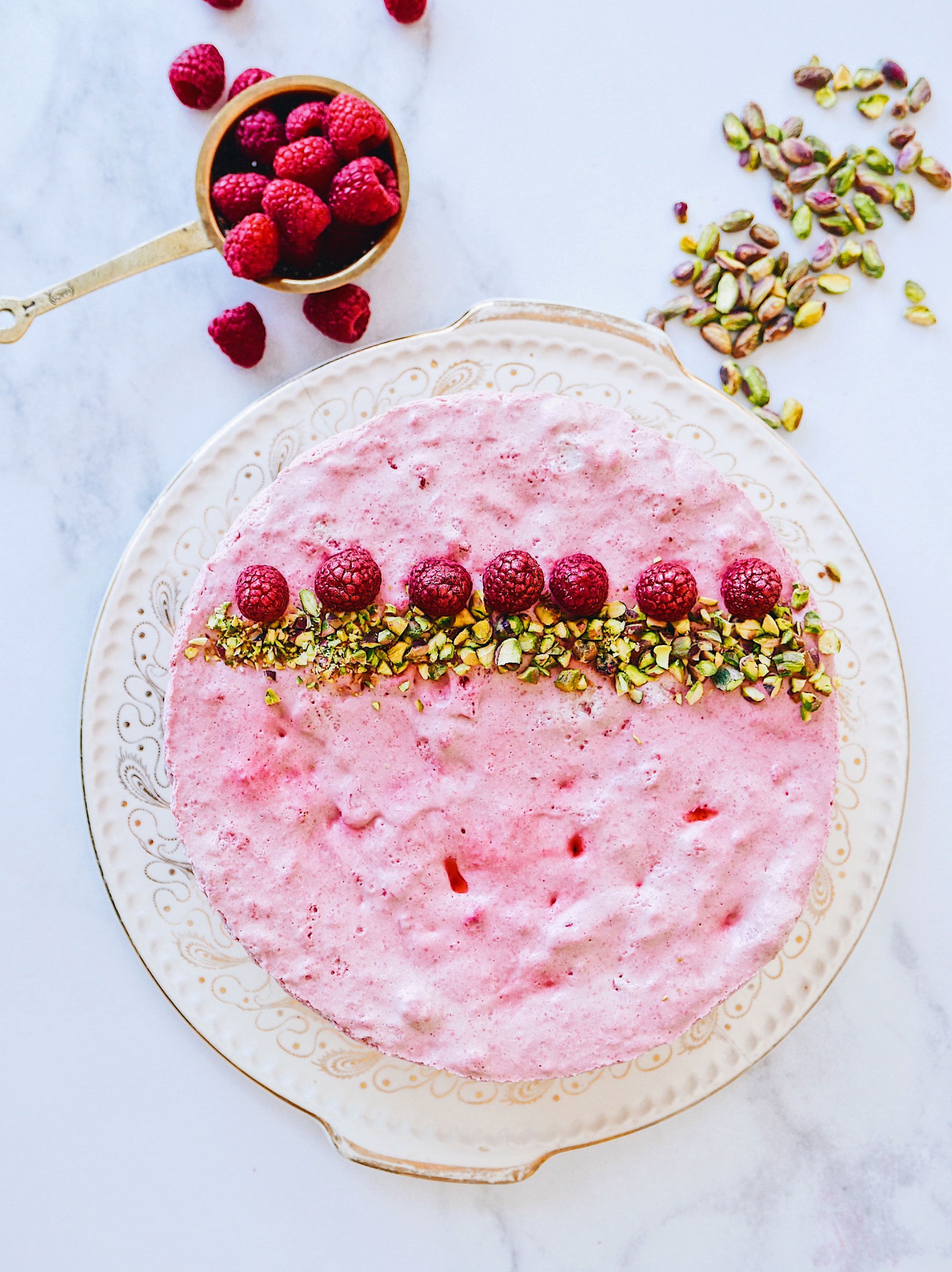 I do hope that my cake will make the difference for the Magimix giveaway contest, it's delicious, girly (perfect for Mother's day 🙂 ), and all the processing steps can be made with the food processor. Let's take a guided tour down here. I did a special care to the various steps of this recipe in order to be easier for all of us !
Ingredients (for a 26 cm mold)
For the dough
236 gr flour
1/4 tsp salt
5 tbsp unrefined sugar
1 lemon zest
140 gr butter
1 egg + 1 yellow
1 tsp. sour cream
For the filling
500 gr of plain greek yoghurt (we use a French fresh "yoghurt")
3 eggs
110 gr. powdered sugar
510 gr fresh or frozen raspberries
2,4 dl. whipped cream
Juice of 1 lemon
7 gelatine leaves soaked in cold water and squeezed
Direction
1. Place all the crust ingredients in a food processor and mix for about 30 seconds. Until the dough is formed.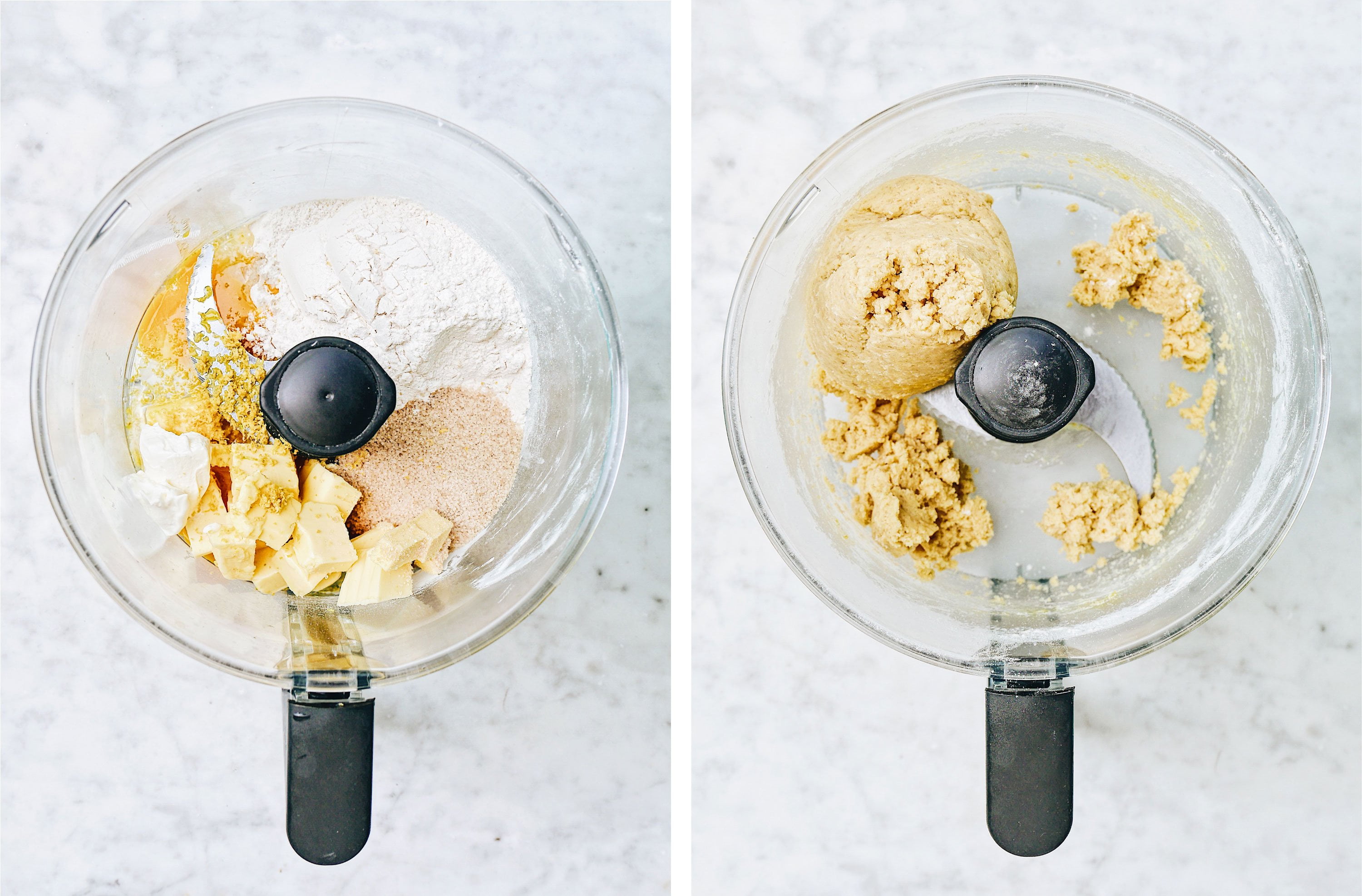 2. Grease the mould, flatten 1/3 of the dough on the bottom and use the rest on the sides (3-4 cm hight). Set aside for about 1 hour, spike with a fork and cook on the low grill for 25 minutes in a oven pre-heated at 220°C.
>> Add dry peas on the bottom of your dough in order to not make it not raise.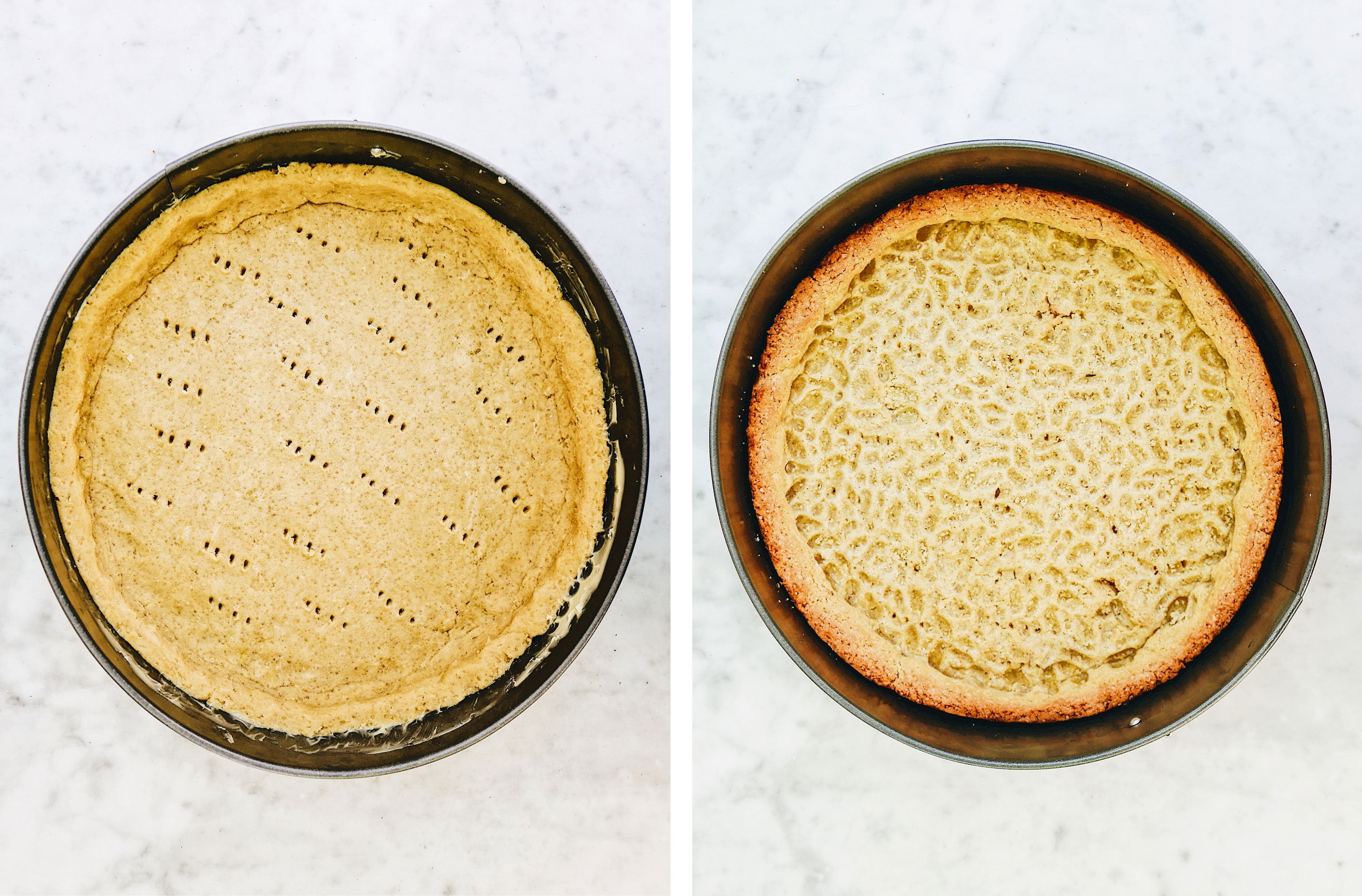 3. Take 360 gr of raspberry and make a coulis by blending them with the lemon juice. Pass the mixture through a sieve to remove the seeds.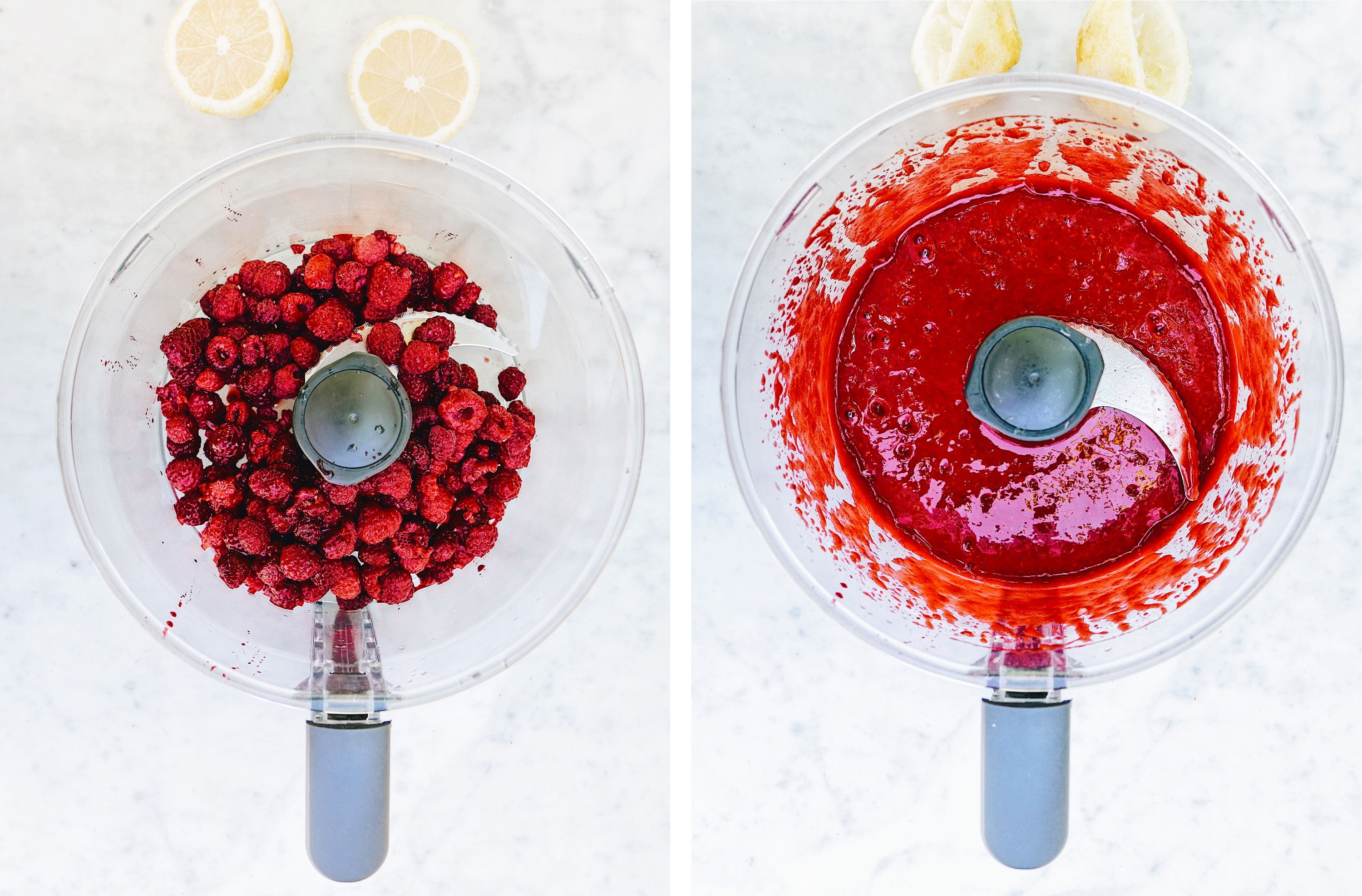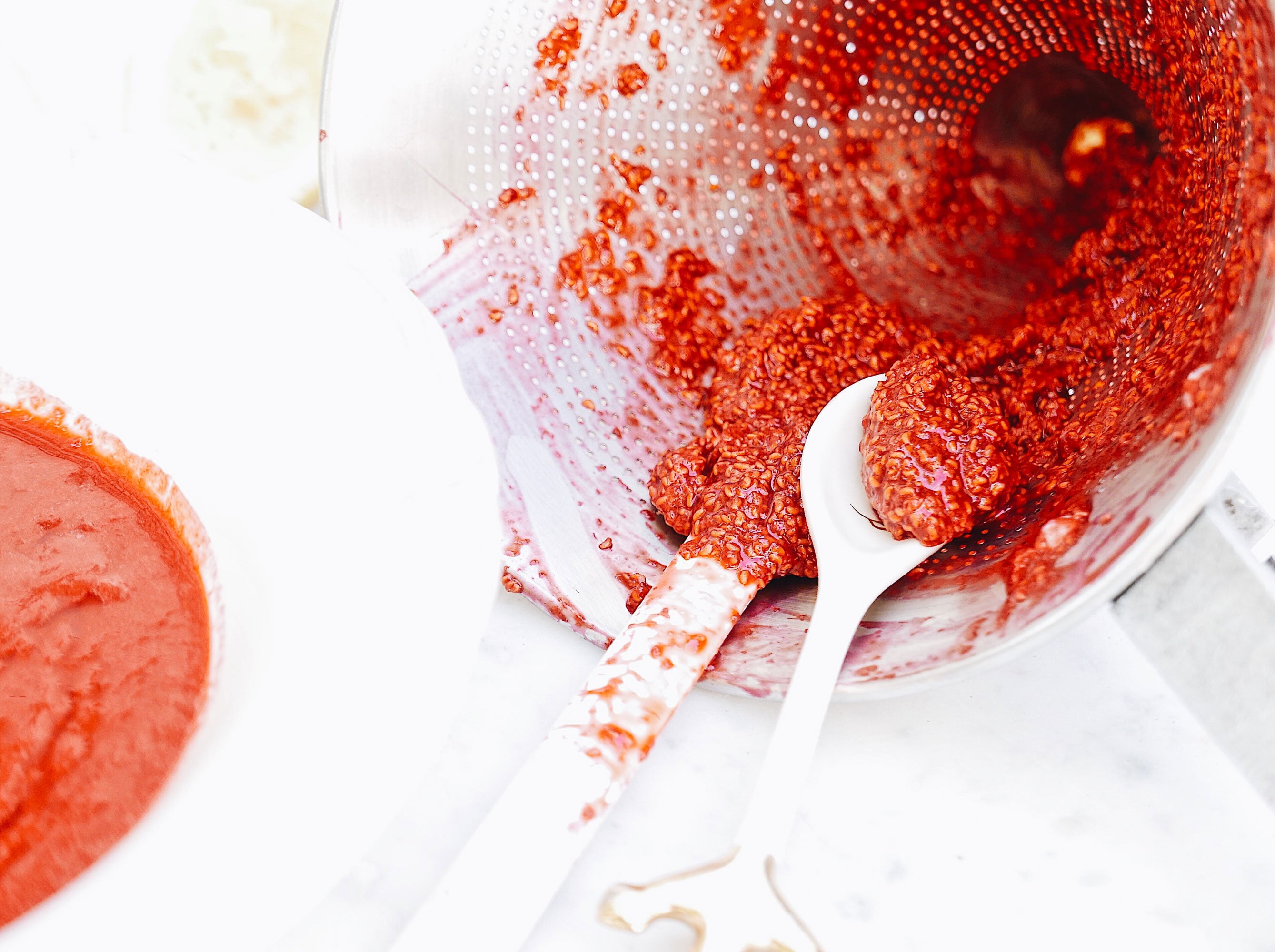 4. Mix together the yoghurt, the 3 yolks, the powdered sugar, the raspberry coulis.
5. Add the gelatine leaves: Double boil them in 2 tbsp. of very hot water. Add them to the preparations and set the bowl in a fridge for at least 1h30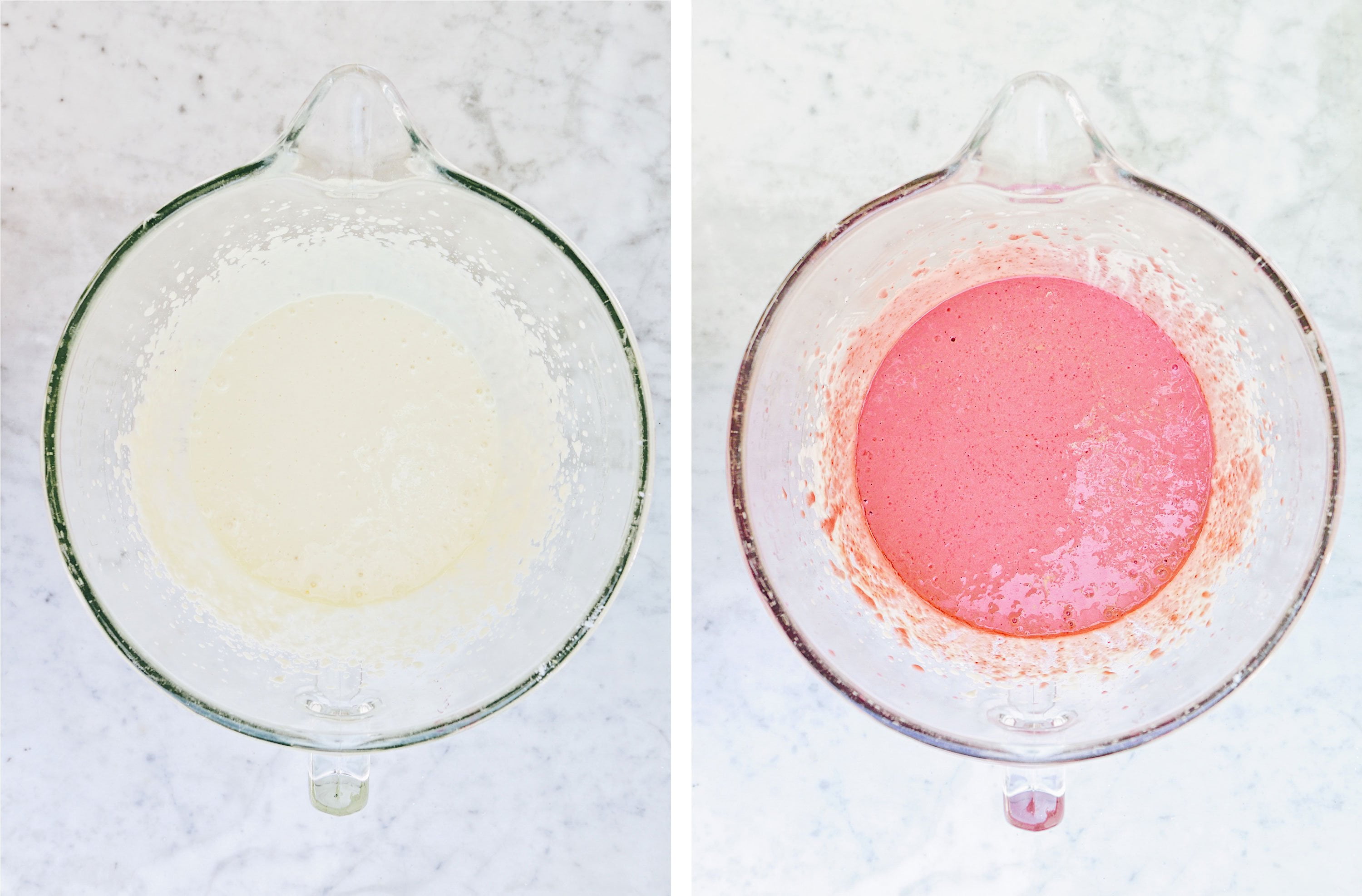 6. Whisk the 3 egg whites and slowly incorporate them with the whipped cream to the pink cream.
7. Pour half of the preparation on the crust, add the rest of the fresh raspberries and finish the cream on top. Place in the fridge for at least 4 hours ( I highly recommend you to wait overnight or more for a much better consistency!)
Enjoy <3