Thaï style beet & carrot lactose free pudding
Preparation: 10 min – Cooking time: 40 min – Easy – $
"Lunches are casual and you get more creative"
I love hosting people for lunch, you don't have to stress about your distinguished set up table or the taste of your perfect 4 courses meal. People don't expect you to go crazy on food, yeah, because it's only a lunch break. And having no pressure about being judged breaks the "wall of shame" and opens to creativity. At least for me.
"It was initially supposed to be vegetarian steaks"
Yesterday, a couple of friends came over and I wanted to make something fast. For people who follow me, you've noticed that my recipes are mainly made with simple ingredients, I share here my everyday cuisine so it is accessible to anyone.
Sometimes things don't turn out as you think they would. This pudding was initially supposed to be vegetarian steaks but the dough was so liquid that I had to find a B plan. With eggs and tofu, why not baking a lactose free pudding?! Well, this mistake ended up being one of my favourite starter so far!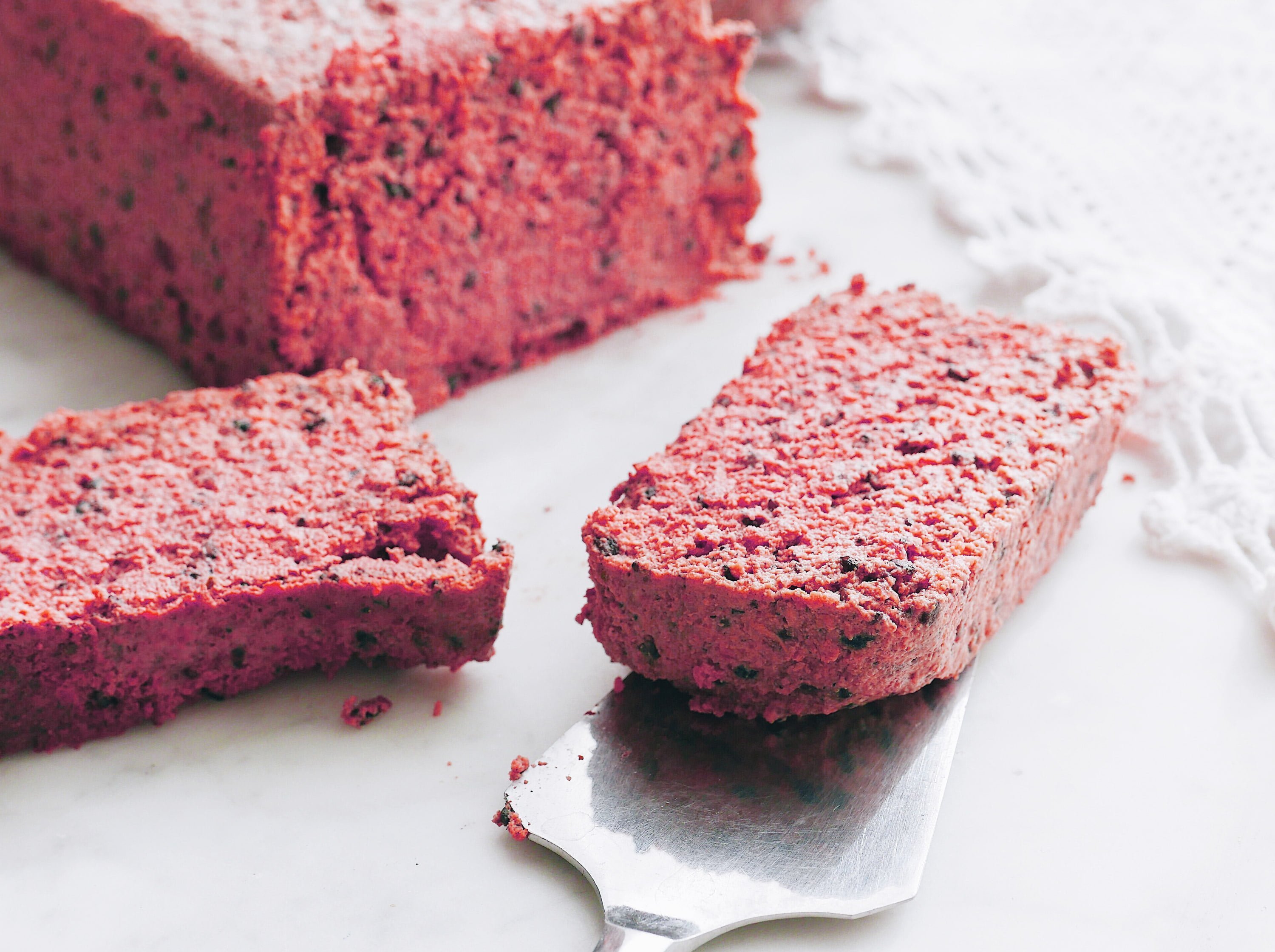 "A real Thaï style"
This pudding as a lot of flavours and can be served with a green leaves salad. The ginger and the lime leaves will give a lot of punch and the tofu has a real creamy taste without all the calories 🙂
Puddings need to be stored in the fridge for 12 hours at least. It is important for the preparation to holds itself!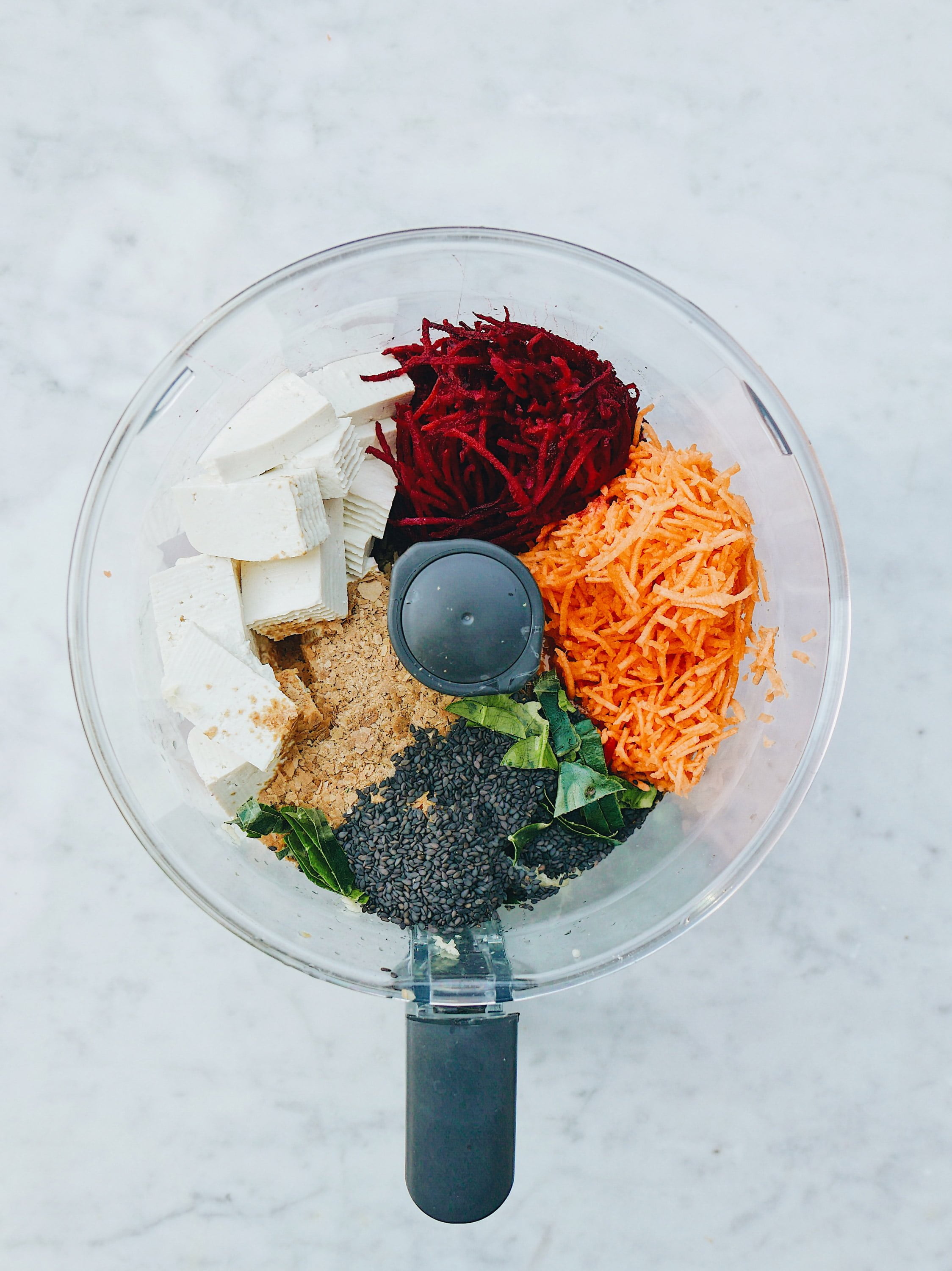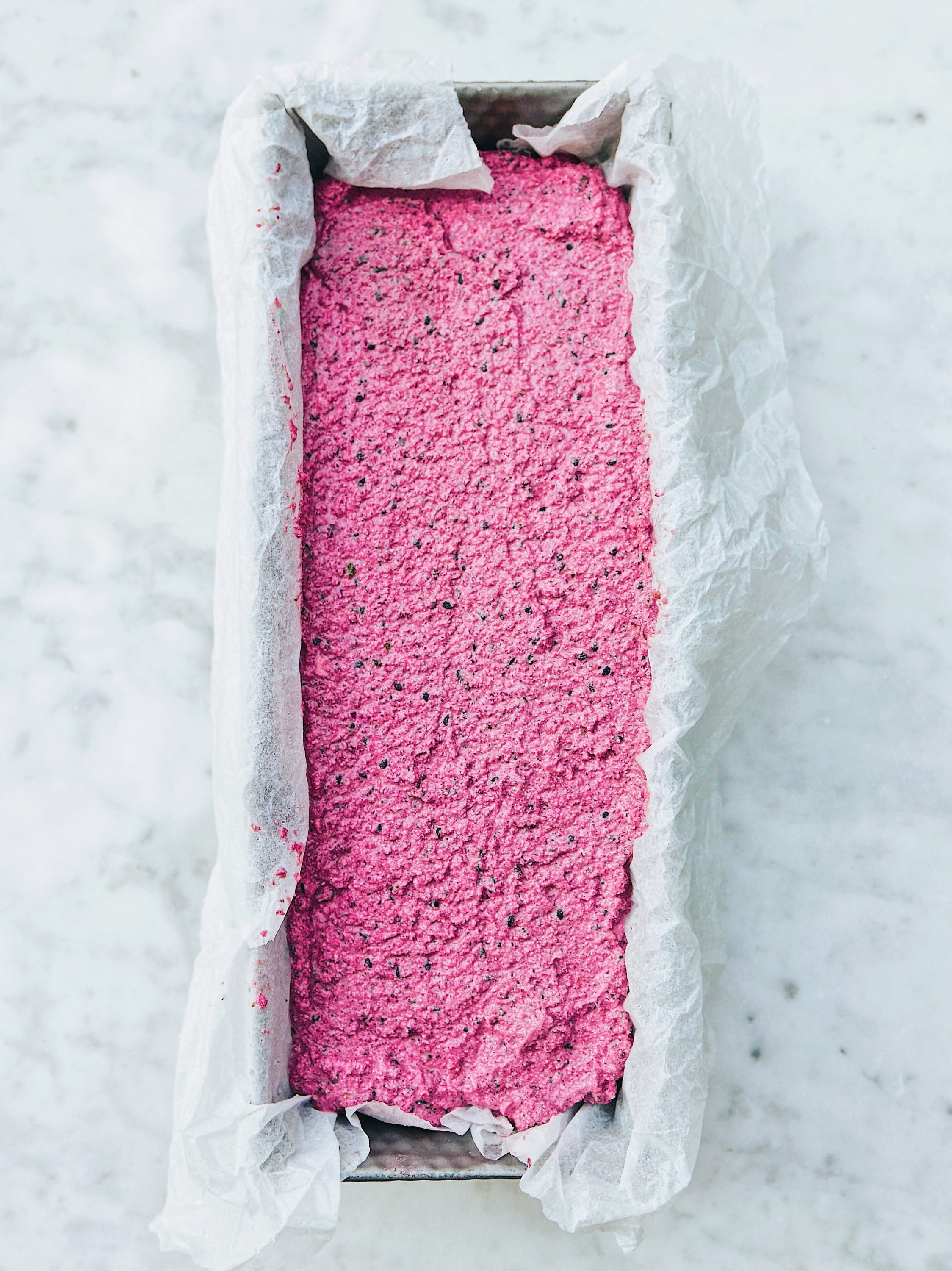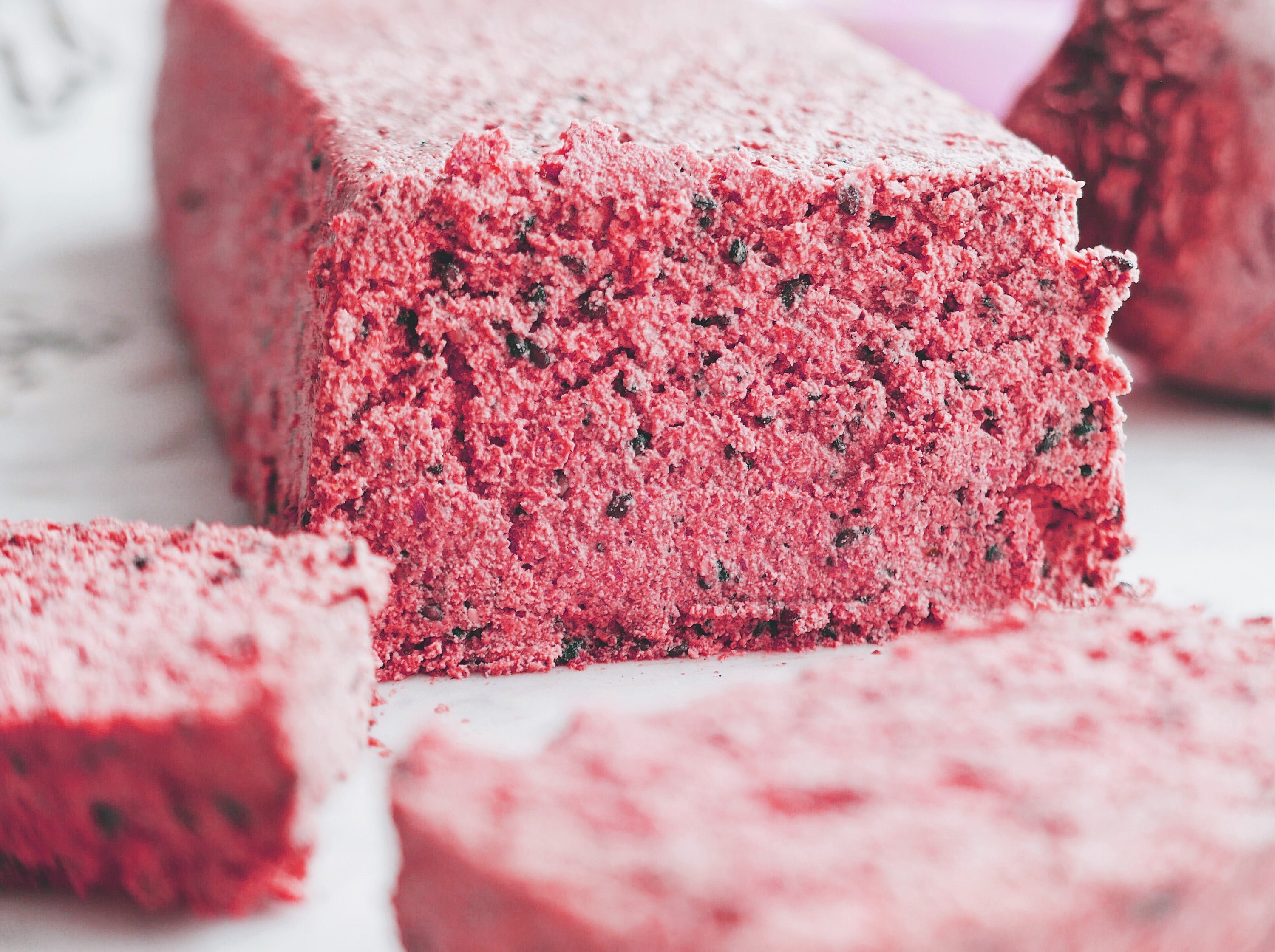 Ingredients (for a 30 cm long mold)
4 medium carrots, shredded
1 big raw beet, shredded
3 eggs
600 gr firm tofu
1 small onion, sliced
2 big garlic cloves
16 gr fresh ginger
5 tbsp. soy sauce
5 tbsp. yeast
5 tbsp. black sesame
4 lime leaf (can be find frozen at the asian store)
1 small red chilli
1 tsp. salt
Directions
1. Preheat the oven at 180°C. In a food processor add all the ingredients and mix until you get a nice and smooth dough.
2. Use a 30 cm mold and fill with the dough. As a real pudding, it needs to be cooked at "bain-marie": Add hot water in the baking pan and put the mold. Cook for 40 minutes.
Tips>> Your pudding will look "wet" and uncooked. It won't hold on itself but set it aside for 12 hours and it will be perfect 🙂