Vegan chickpea flakes & almond butter dough
Preparation: 5 minutes
Cooking time: 20 minutes
$$ – Easy
It's cool to experiment all kinds of dough. Different textures, taste, crunchiness, that's I love about it! This recipe has chickpea flakes, it is vegan and gluten free, no egg, no butter.
"A soft and yummy dough"
It was inspired by a
blog I follow, "Dame Bio"
, she has tons of incredible organic and vegan recipes. Food can be super creative but I like to work with a base for the pastry basics. Too technical, it's too much of a pain when your recipe doesn't workout. For this base, I wanted more softness and greediness and I added more almond butter in the original recipe.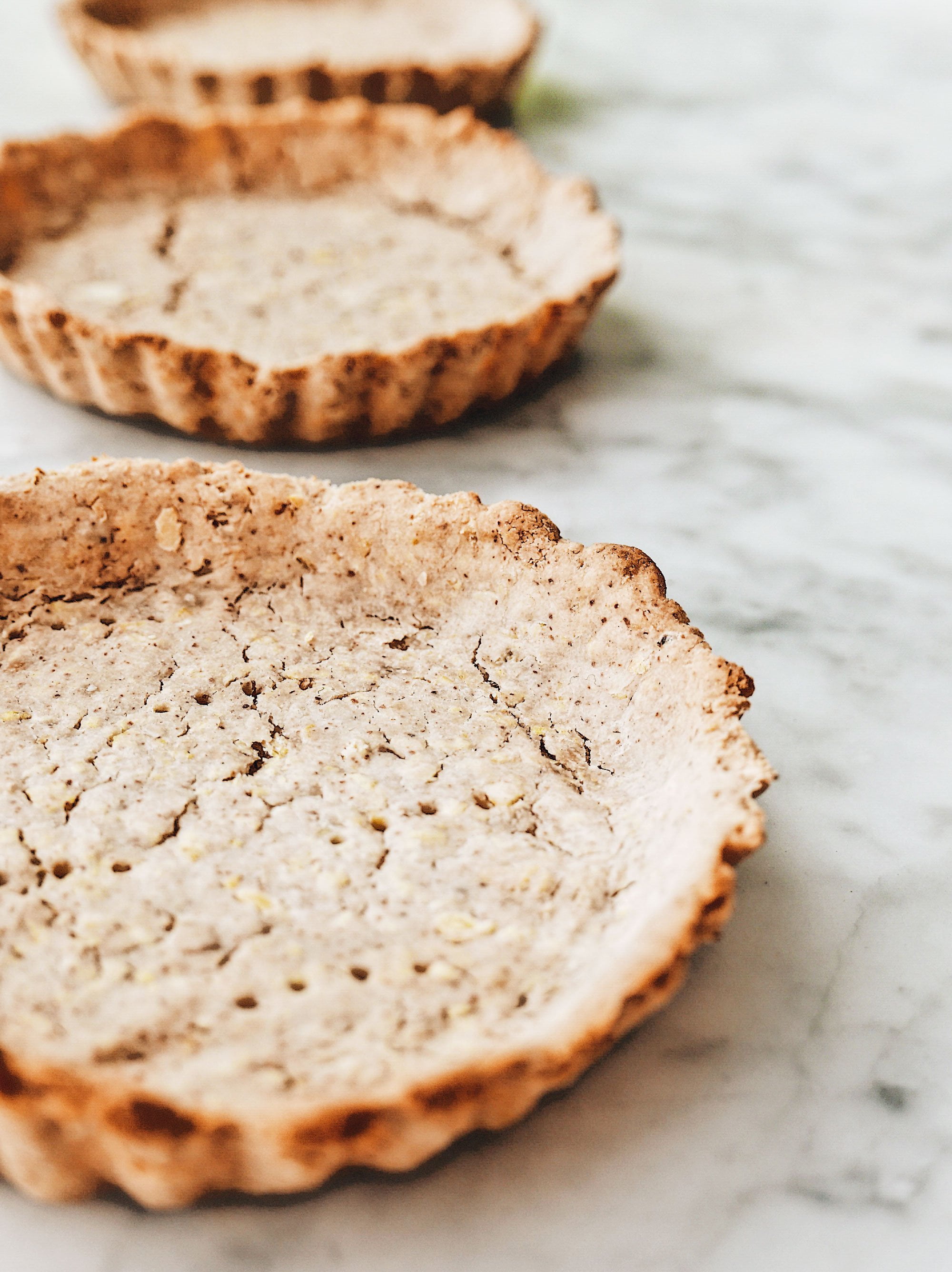 "Chickpea, the new power ingredient"
The crust is super flavourful due to the chickpea. I honestly believe that chickpeas are going to be the new "gluten free-vegan-super ingredient", as it can be used in all circonstances: Burger, pasta, dough, pastry, egg white, etc.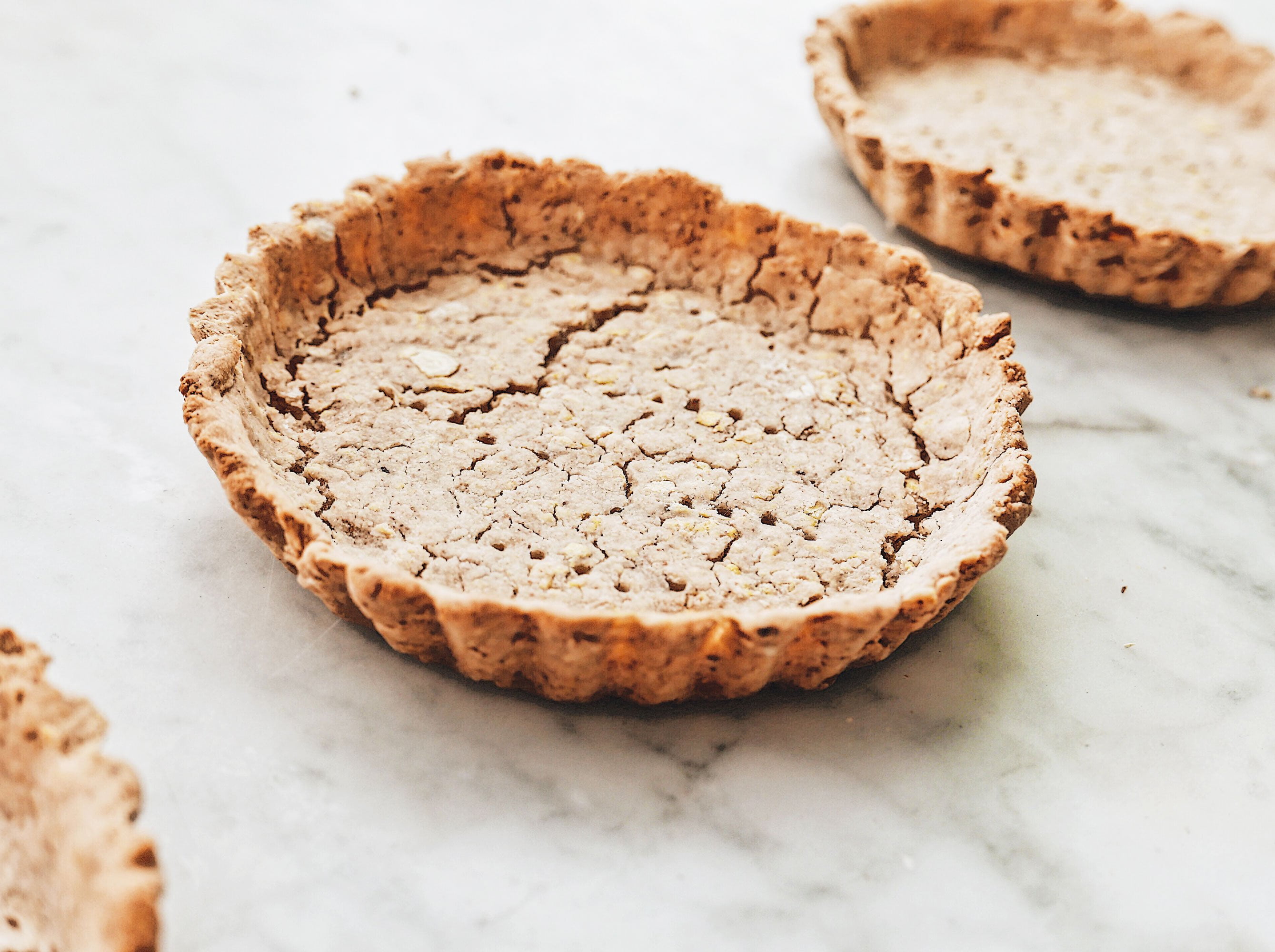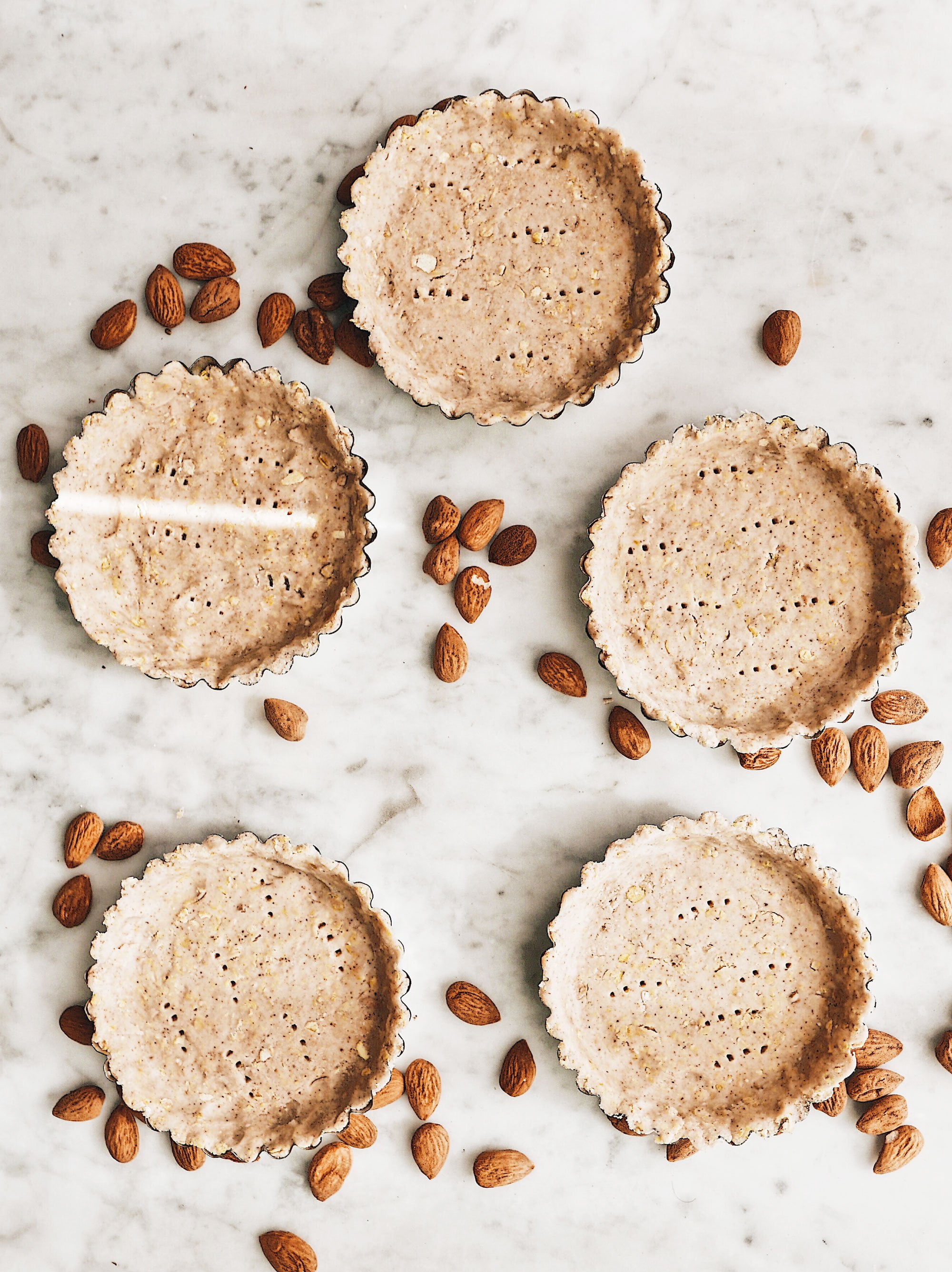 Ingredients
120 gr. rice flour
60 gr. chickpea flakes
60 gr. cornstarch
90 gr. almond butter
15 dl. boiling water
1/4 tbs salt
Directions
1. Preheat the oven at 180°C
2. add all the ingredients in a food processor and mix for a bout 30 sec up to one minute. Stop as soon as the dough form a ball.
3. Spread the dough in the mould and prick it with a fork. Add the dry peas on top of the dough and cook in the over for about 20 minutes.
4. Remove from the oven and let the crust cool down before adding your filling.
>> The dry peas added on top of your dough will prevent from swelling when cooking.